If you live in Arizona and own a boat, you're probably a huge fan of taking trips down the Colorado River, fishing at Lake Pleasant, or taking a dip in Lake Havasu. These are all great ways to escape the heat and enjoy the state's natural resources. But do you have the protection you need to keep you and your property safe on these excursions? Boat insurance from Oasis Insurance is an excellent way to protect you in the case of an accident. While the state of Arizona does not require you to be insured to hit the waters, there are still several reasons why you should consider this type of coverage.
Considering whether or not to get boat insurance is a big decision, especially if you're on a tight budget. However, there are a few reasons this kind of coverage may be essential for you.
While Arizona does not require you to have boat insurance, your lender might. If you purchased a new boat and had to finance it, your lender might have certain stipulations for loaning you the money. By requiring you to have insurance, it protects their investment in case you total your boat. Let's imagine you get into a crash where your boat is a total loss. Without insurance, you'd still be responsible for paying what you owe to your lender. But with insurance, you'll get a check for your losses you can give to the lender.
Even if you own your boat, you still might need to have insurance if you want to dock it at a certain marina. Many marinas require insurance coverage, so they aren't liable if your boat is damaged (or you damage another boat) while at their facility. As an example, Roosevelt Lake Marina in Central Arizona requires all vessels to have at least $300,000 of liability coverage to rent a slip. Scorpion Bay Marina at Lake Pleasant has identical requirements and also requires you to list them as an additional insured party on your policy.
Boats can be difficult to store, making them more vulnerable to natural disasters like flooding, fires, or even dust storms. While you're probably checking up on your boat at least every couple of weeks in the summer, you might be less likely to do so in the winter when things cool off a bit. You might not even realize your boat has been affected until weeks later, when the damage is too late to repair. This can be extremely expensive to deal with out of pocket, which is why insurance is so helpful.
In addition to weather, theft and vandalism are other big problems that boat owners face in Arizona. Once again, if you leave your boat unattended during the winter months, it opens the door for prowlers of all kinds to commit their crimes. They may graffiti your boat, raid it for parts, or even steal the whole thing. Luckily, boat insurance covers these types of foul acts.
While homeowners insurance does cover some of your personal belongings, this is only applicable if you're storing your boat on your property. If you're renting a slip or have your boat in other storage, you may not be able to file a claim if you suffer an accident or other incident. Boat insurance in Arizona is far more comprehensive and offers many more protections.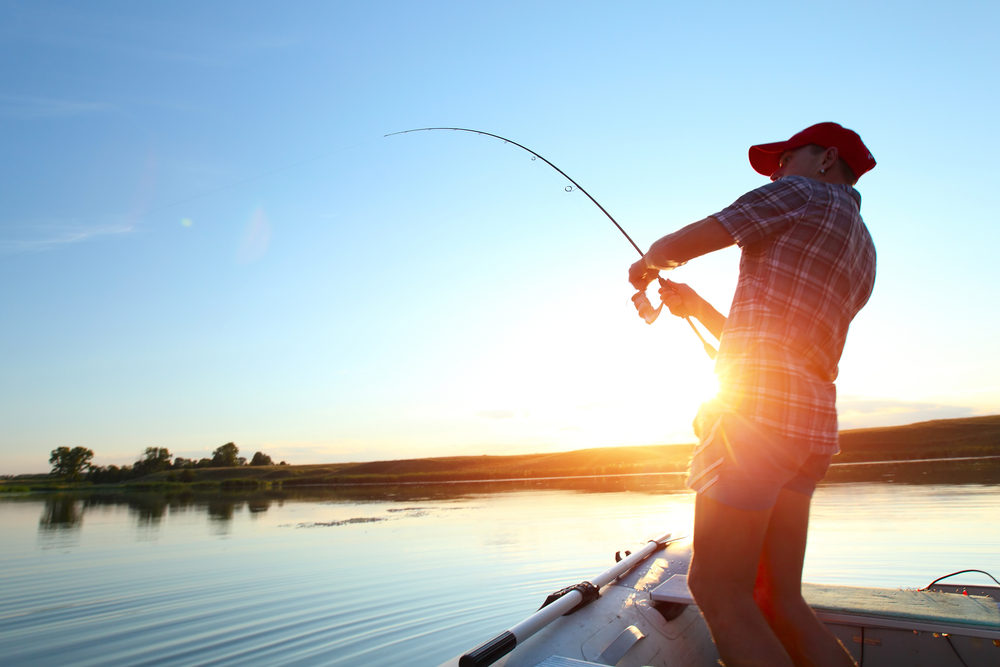 Boats are even more varied in their styles and functions than automobiles. You can own a large yacht meant for pleasure cruising or a tiny fishing boat with a small hand-cranked motor for wading down small streams. The good news is, boat insurance in Arizona covers all of these types of watercraft.
Chances are, if you have a motorized craft that floats, boat insurance can provide some level of protection for it. This includes jet boats, ski boats, pontoon boats, cuddy cabins, and more. Boat insurance can even cover nonmotorized watercraft like sailboats, paddleboats, and more.
Boat insurance is very similar to car insurance in the type of coverage it provides. You'll enjoy a wide range of coverage to protect you in nearly any scenario. Some of the coverage you can expect includes:
Collision coverage. While it might sound silly, boat crashes are more common than you might think. Collision damage protection covers you if your boat is in this type of accident.
Bodily injury liability. If your boat is in a crash, it's quite possible someone could get injured. Bodily injury liability pays for their medical bills, so you aren't held personally liable.
Property damage liability. If you ding another boat pulling into your slip or crash into a dock, property damage liability has your back. It pays out any time you damage someone's property with your boat.
Comprehensive coverage. Comprehensive coverage includes protection for everything that's out of your control, with the exclusion of collisions. This might include weather damage, vandalism, or other acts of God.
Uninsured boater coverage. Since Arizona doesn't require boat insurance, there's a good chance other boaters in your area won't have it. Uninsured boater coverage protects you if you're in an accident with one of these people.
Other add-ons. You may also choose to add other protection to your policy. This can include things like fuel spill liability, which provides coverage for fines if you accidentally leak fuel into a body of water. Roadside assistance and on-water towing can be great as well if you suffer a breakdown on your way to the lake (or in the middle of it).
Enjoy peace of mind on your next day trip with affordable boat insurance from Oasis. Get a free quote today to see how our boat insurance can fit into your budget.