Health Insurance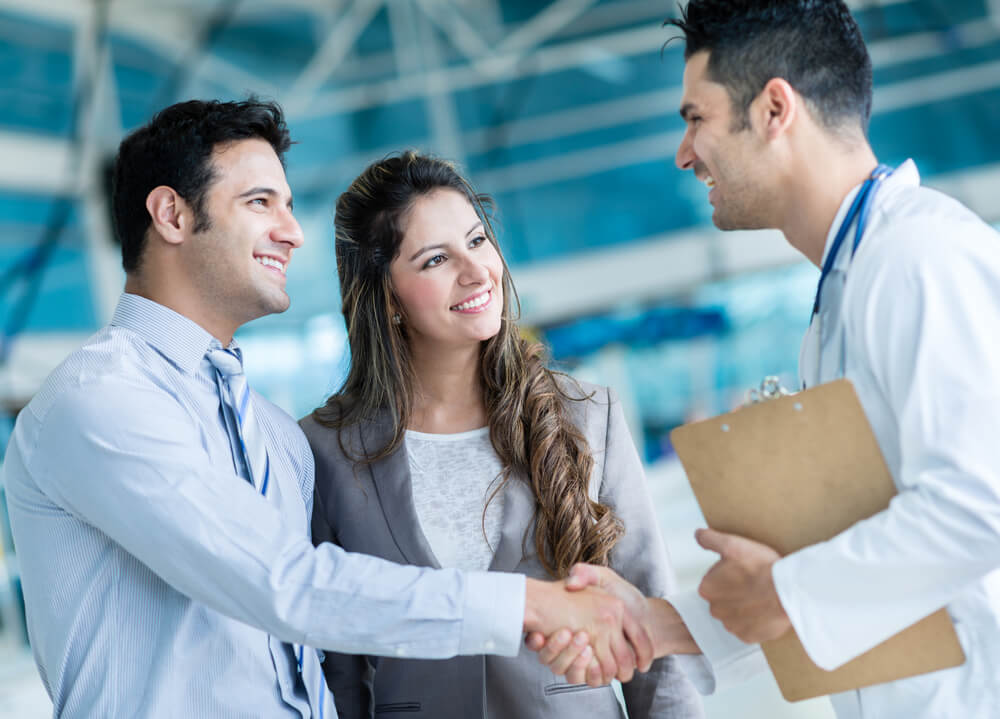 Arizona Health Care Open Enrollment will run from November 1st to December 15th
Do you want to enroll for the Arizona 2022 health insurance plans? Our licensed and experienced agents at Oasis Insurance can help you compare rates from top insurance companies. Our team will apply for, choose, and enroll in the appropriate health insurance policy that offers adequate coverage for you and your loved ones. As your preferred agent, our team can help you with the following:
Educate and enlighten you about your available policy options.
Determine your amount of coverage and the amount you will pay for the policy.
Apply for financial assistance and aids from the federal government, which can be used to pay for medical care and coverage expenses.
Enroll in the appropriate health insurance policy offering the best coverage
Affordable Health Insurance for You and Your Loved Ones
Shopping for health care policies can be complicated, expensive, time-consuming, and stressful. Fortunately, our trusted team at Oasis Insurance can save you money and time by helping you source for the best health insurance policy.
For those who cannot afford health insurance, our agents can enlighten you about some of the insurance coverage options funded by the government. Even though residents of Arizona who are uninsured will not face any penalty, it is still vital to ensure that you are adequately covered.
Our dedicated representatives will provide suitable answers to your questions and concerns. You can count on our team to help you find the ideal health insurance policy that fits your budget and needs.
Having a Health Insurance Plan is Important
Without adequate health insurance, a short hospital visit could become expensive due to an injury or sickness. Moreover, you will have to pay for all the medical expenses from your pocket. In the event of a major medical issue, your health policy can help protect your finances.
Also, some severe illnesses or accidents may require surgeries, lengthy treatments, and medications. Any of these can cost several hundreds of thousands of dollars in medical expenses.
Oasis Insurance Can Help You:
Compare rates from top insurance providers.
Explore any free or affordable insurance coverage options for which you may qualify.
Determine an accurate estimate of your premiums and the benefits available to you before enrolling.
Apply for financial assistance or aid from the federal government to pay for the medical care cost and coverage expenses.
Provide adequate answers to your questions and concerns about health insurance policies
Our expert insurance agents are always available to assist you before, during, and after the enrollment period.
Give us a call at 877-706-3454 to talk to an expert insurance agent who can answer your questions and help you find the health insurance plan that fits your needs and budget.
What Happens When You Miss the Open Enrollment Period?
If you missed Open Enrollment, your purchasing options for healthcare insurance during the coming year would be limited. You may not be able to enroll or change your existing health insurance unless a qualifying life event has occurred. Such qualifying life event includes:
Retirement
Change in marital status
Change in dependent status
Change in your primary residence
Change in Medicare eligibility
Loss of other health insurance coverage
Having a child, adopting a child, or providing foster care
Child support or other court-ordered payments
Changes in income or financial status
Change relating to Medicaid or Children's Health Insurance Program (CHIP)
A long term disability
Becoming a citizen, national, or lawfully present individual
Request for a Free Health Insurance Quote Today!
Having adequate health insurance coverage gives you the needed peace of mind since you know that you are well-protected in the event of an injury or medical condition.
Call us today at Oasis Insurance to discuss your health insurance policy options. Our trusted team can help you compare rates and enroll in the right health insurance plan. Get a free Arizona health insurance quote online or call us today to get started.