As an Arizona resident, you're never far from Mexico, wherever you live in the state. That's why a vacation visit to your neighbor to the immediate south makes all kinds of sense. You'll find plenty to see, do, and experience in Mexico.
First, do your homework. Make sure you have the Mexico insurance coverage you'll need to stay safe and financially secure during your visit. Mexico insurance can help steer you out of trouble if the unexpected happens.
What 2 Forms of Mexico Insurance Do Arizona Vacationers Need?
The main obstacles you can get around with very affordable short-term Mexico insurance on your vacation include the need for emergency medical care, auto accidents that are your fault, theft, and interrupted travel plans. So let's take a closer look.
1. Mexico Travel Insurance
We're not talking about coverage for minor ailments and accidents. If you suffer bumps, bruises, minor cuts, sunburn, or gastrointestinal ailments, among other non-serious discomforts, you might find that you can seek treatment locally and easily pay your surprisingly affordable bill out of pocket. Of course, that's assuming you're vacationing in a city, resort, or another area where healthcare facilities and pharmacies are conveniently located.
If the injury or illness is more serious or quality care can't be found, that's where your Mexico travel insurance policy comes in. It can cover extended care and even the cost of an air ambulance to get you back home for proper care in Arizona.
Your travel insurance policy is likely to also cover trip insurance. This covers unexpected bumps in your travel plans, such as lost luggage or being forced to cancel non-refundable airline or event tickets.
Other benefits of travel insurance that can prove advantageous when vacationing in Mexico include theft insurance. If your wallet, credit cards, and passports were taken, you'd certainly appreciate having this form of coverage. And you'd suffer without it.
2. Mexico Travel Car Insurance
If you're driving into the country or you plan on renting a car after flying to your Mexico destination, you need this short-term form of coverage. Your Mexico travel car insurance will give you collision and comprehensive benefits just like the coverage you might have in the U.S. But it also comes with the added benefit of sufficient liability coverage.
If you're driving, you'll be on unfamiliar roads or highways. Depending on where you're traveling, the roads might not be paved. They could be winding, poorly lit, or congested. If you cause an accident that involves injury or property damage to others, you could be held in Mexico until all costs are paid.
Your Mexico travel car insurance likely offers a higher level of liability protection than you have with your existing coverage. You can also add such critical benefits as roadside assistance, uninsured motorist coverage, and reimbursement for legal and cash bond costs in case you're held or arrested.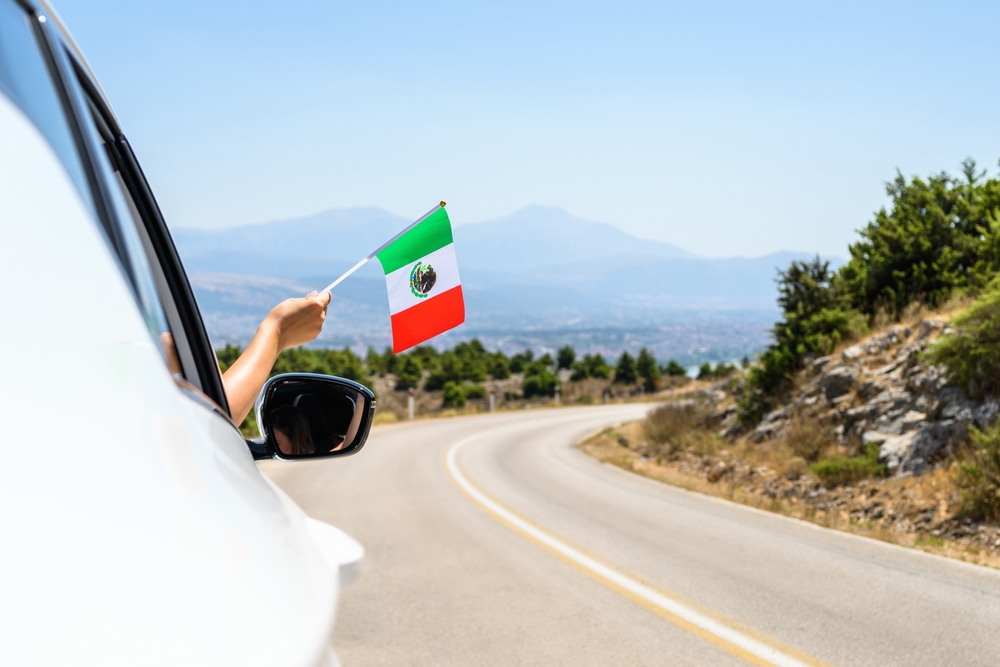 First, Talk With Your Arizona Insurance Agent
We know what you're thinking. You already have health insurance. Why do you need to take on additional coverage when vacationing in Mexico? That's why you need to first consult with your insurance agent before visiting the country (or any foreign nation, for that matter).
Most U.S. healthcare policies only offer limited international coverage, if at all. At best, you'll pay out-of-network rates. Imagine you're hit by a car while exploring on foot and must be hospitalized for several days, weeks, or longer. What would you be forced to pay out of pocket if your existing policy only covers a small part of that cost? Could you afford to take an air ambulance back home?
If your policy does offer more extensive coverage in Mexico, you're ahead of the game. But this is a conversation you need to have with your insurance agent.
At this same time, you should discuss the need for a short-term Mexico travel car insurance policy. Your existing coverage isn't likely to meet your needs whether you plan on driving your own vehicle or renting a car in Mexico. Your insurance agent can help you review your existing coverage and add whatever additional protection you might need.
Have a Chat with Your Arizona Oasis Agent About Mexico Travel Insurance
We do business with more than 40 insurance companies. That means that your Oasis independent insurance agent can always help you determine your needs and shop for affordable Mexico insurance that will put your mind at ease.
Call Oasis Insurance at (800) 330-5190 or find an Oasis Insurance Arizona office near you.