There are many different options for car insurance in Tucson, AZ. You need to have the state's legal minimum requirement, but you may need to increase the amounts or add more for your peace of mind when you or a family member is on the road.
If you're wondering how to customize your auto insurance policy, read on to learn more about how it all works in the state of Arizona.
Why Do Arizonians Customize their Car Insurance Quotes?
The main reason is to reduce their cost. For full coverage, Arizonians pay on average $1,743 annually, which works out to $145 monthly. Those who choose the minimum pay, on average, $579 per year. That's about $50 monthly.
Factors that Increase Your Policy Cost
Everybody pays a different amount since premiums are based on individual factors, such as age, location and driving history. Some other common factors include:
Marital status – Married people tend to get better rates.
Education level – The higher your education, all other factors being equal, the less you'll pay.
Credit score – Those with a higher credit score tend to receive more favorable consideration.
Type of vehicle – Cars judged to be safe and reliable will have a better rate than an expensive sports car that costs more to repair and may be a target for thieves.
Of these, the ones that matter the most are your age and your driving history. Younger drivers pay more since as a collective group they tend to file more claims. You cannot do anything about that, but your driving history is the largest factor insurers consider. You can do something about that!
How Do I Customize My Auto Policy in AZ?
When you select an auto plan, you will have the opportunity to choose many types and amounts of coverage, deductibles and policy add-ons.
Most drivers want to balance the need for good protection with a fixed budget. It's helpful to understand the different options available and what customization options are available.
Some of the customization options available to you include:
Liability coverage
Full coverage
Uninsured/underinsured coverage
Optional
Requirements for Arizona Drivers
The Arizona Department of Transportation (ADOT) requires all drivers in the state to carry mandatory insurance. Arizona's minimum requirements are:
$25,000 of bodily injury liability for one person/$50,000 for two or more people
$15,000 of property damage liability
Driving without an active policy that meets these requirements could expose you to legal problems and possible criminal penalties. These may include the suspension of your driver's license and your registration. You may also be required to file an SR-22 certificate, which will increase your costs by double or even triple.
Auto Insurance Types in Tuscon
Bodily injury or death liability: State governments require drivers to hold this because it provides payments to drivers you injure in an accident, ensuring they have the necessary funds to pay for medical expenses.
Property damage liability: This provides compensation for damages you cause to another driver's vehicle. In some cases, this may include other forms of property.
Uninsured motorist: Unfortunately, not all drivers have insurance. Should you get into an accident with an uninsured driver who is at fault, this would help pay for your damages and medical bills.
Collision: This helps you pay for any damage done to your own vehicle, regardless of fault. You will still pay up to the deductible prior to receiving assistance from the policy.
Comprehensive: This protects your car from damage unrelated to collisions, including hail damage and falling trees. As with other types, this has a deductible.
Full: This is a combination of liability, plus comprehensive and collision. If your vehicle is financed or leased, you may be required to carry this policy.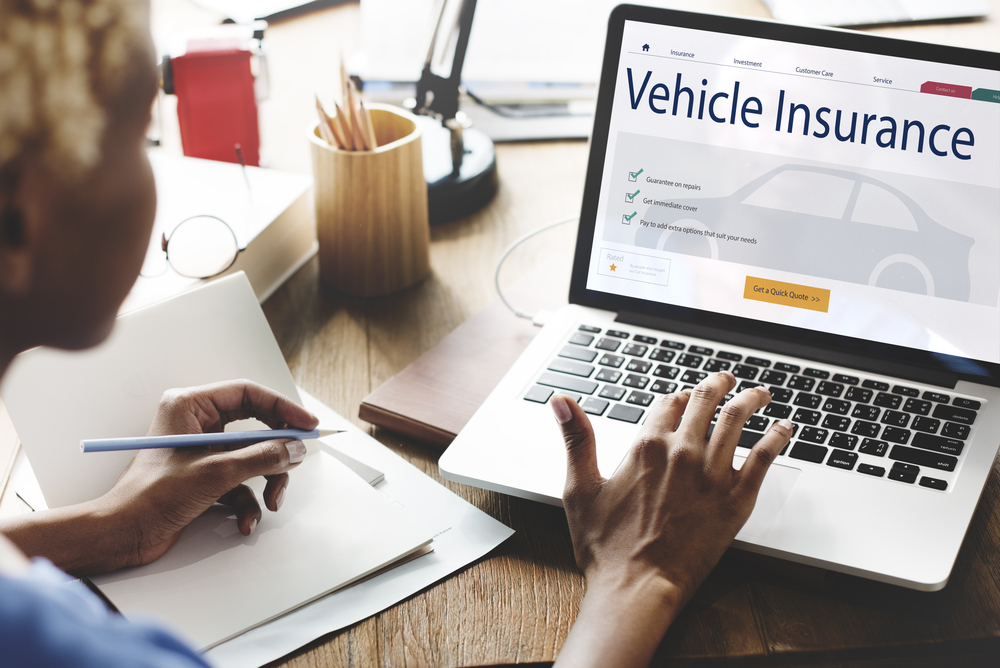 Common Auto Insurance Customization Options in Tuscon
Different drivers have different needs. For example, if you have adequate savings to cover payments for damage you cause to another driver's vehicle, you may choose to hold a lower amount of liability.
Arizona Requirements
The state requirement is 25/50/15 but most drivers choose to carry 100/300/50 since the basic amount will not go far if you accidentally total someone's brand new Porsche.
Additionally, smart drivers in Tucson will choose to carry uninsured/underinsured motorist coverage. Although it is not required in Arizona, insurers must offer it. Since an estimated 12% of Arizona drivers have no insurance, this is truly an expense that is worth the cost (which isn't much). UIM averages $50 to $75 per year.
Choosing the right amount involves taking a close look at your financial situation and needs.
Tradeoffs
The amount you should acquire for your own policy depends on your needs. Some drivers may want to have more than the state-required liability amounts for peace of mind.
Other drivers may feel more comfortable with a lower amount to save money if they have the needed funds to cover the costs associated with liability for an accident. For drivers who have an expensive vehicle, additional coverage may make sense to protect their assets.
The tradeoff here lies between paying additional premiums versus receiving adequate protection. Each driver will have unique needs.
Regardless of which way you decide to go, remember that you may qualify for discounts that can lower your costs!
Special Types of Coverage and Policy Add-Ons
Other types beyond liability and property damage include:
Emergency roadside assistance: This add-on provides 24/7 roadside assistance if you run into trouble on the road, such as breakdowns or lack of fuel.
Rental car reimbursement: If you need a rental car due to an accident, this will pay for your temporary vehicle.
Lease and loan protection: Also known as gap protection, this provides you with compensation for the difference between your vehicle's true value and the loan remaining.
New vehicle replacement: This pays out if your new vehicle is totaled in an accident. Usually, this optional protection lasts about a year at most.
Get an Affordable Auto Insurance Quote in Tucson Today!
Tucson drivers looking for a customized auto insurance policy can count on Oasis to make this process easier than ever. Simply request a quote or call 800-330-5190 and Oasis will compare rates from top companies to find the best and most affordable auto options.