Phoenix drivers understand that it's important to obtain the best possible rate on car insurance. This necessary expense helps protect your family in the event of an accident. Whether you choose full coverage or just the minimum state-required liability, it's essential to be budget-conscious, so you can get the cheapest car insurance possible.
There are numerous ways to lower the price you pay for auto insurance, and your insurance agent will be happy to go over your policy with you to help you sort out the details. Meanwhile, let's go over some tips for keeping your insurance premiums low while making sure that you and your family are protected.
1. Increase Your Deductible
One easy way to lower your monthly car insurance premiums is to increase your deductible. The deductible is the amount that you'll pay in the event of an accident or theft to start the process of a claim. For example, if your deductible is $1,000 and the damages are $1,500, your insurance will kick in after you've paid the initial $1,000.
If you opt for a higher deductible, you may be able to significantly lower your monthly insurance payments.
However, it's important to note that you should have access to the full deductible amount if it's needed. Consider starting an emergency fund so that you have your deductible on hand and available if it's needed. Otherwise, you risk being in a situation where you don't have the money you need to file a claim. Careful preparation can help ensure that your monthly premiums are lower and that you have everything you need if an accident occurs.
2. Maintain a Good Credit History
Most automobile insurance companies track credit history because they believe a person with a good credit score is a responsible person. Maintaining a solid credit score is a good way to lower your auto insurance premiums so that you pay less throughout the year. If you don't have a good credit score, you may want to consider working on improving your credit throughout the year. As your score increases, you may be eligible for lower insurance premiums.
If your credit score is less than stellar, there are numerous books and online programs to help you assess the overall situation and then work to improve your credit. Often you can begin to make small improvements that will make a major difference, and within just a few years, you'll have a significantly better credit score and much lower insurance rates.
3. Apply for Relevant Discounts
As you work towards obtaining cheap car insurance in Arizona, it's also important to ask your insurance agent about any available discounts. You may be eligible for a discount for paying your premium in full in advance, for purchasing more than one policy from the same company, or for your teenage driver maintaining excellent grades in school. Often, the discounts you're eligible for aren't easily recognizable, so it's well worth contacting your agent and asking for a list.
4. Maintain a Clean Driving Record
Maintaining a clean driving record with no accidents or moving violations can also help you keep your car insurance rates low. Cheap car insurance usually depends on having a driving record without a lot of claims.
If you're covering a teenage driver, be sure to speak with them about their insurance rates and how moving violations affect the rate you pay. It's also important to keep an eye on your driving record as you age to make sure that you're maintaining your safe driving skills. This will allow you to continue to obtain cheap car insurance in Phoenix, Arizona.
5. Bundle Insurance Policies
Another tip for obtaining cheap car insurance in Phoenix is to speak with your insurance agent about bundling your policies. If you have a home insurance policy, a life insurance policy, and an auto insurance policy, for example, you may be able to bundle them with the same provider.
Doing this will usually help you save quite a bit of money on your monthly insurance premiums, as providers often offer a sort of "loyalty discount" for those who purchase several types of insurance from their company. Your agent will be able to explain to you how much you'll be able to save by bundling all of your insurance policies with a single company.
6. Carry All Essential Coverage
It's vital to carry all essential insurance coverage required by Arizona. Arizona requires that you carry liability coverage for bodily injury of $25,000 per person/$50,000 per accident and a minimum of $15,000 liability coverage for property damage.
These minimum amounts will help pay for the damage you cause to another driver if you are found to be at fault in an accident. Your insurance agent can also advise you about any other coverage they would recommend for your specific situation.
7. Pay Up Front and Maintain Continuous Insurance Coverage
Another tip for keeping your insurance premiums as low as possible is to pay for your full policy upfront for a year and maintain your car insurance coverage without allowing it to lapse. These payments will go on your financial and insurance history, and over time you'll find that you are eligible for the lowest rate possible on your auto insurance. Paying upfront in one lump sum helps you get the best possible rate, as often there's a fee attached for the insurance company to break your policy out into monthly payments and process them for you individually.
8. Purchase a Vehicle That's Less Expensive to Drive – and Repair
Eventually, it will be time for you to purchase a new or used vehicle. As you evaluate the different makes and models of cars you'd like to consider buying, keep in mind how much it may cost to insure each type. If you opt for a more expensive car, it will also likely be more costly to insure, and you'll have those increased payments for years to come.
If you decide on a more mid-priced car or a car that isn't as likely to be stolen, you'll find that your insurance premiums will be significantly lower. When your goal is to obtain the cheapest car insurance possible, it's wise to start with the vehicle itself.
9. Park in a Garage
One thing that your insurance agent will ask as they calculate your rate is, "Where do you park the vehicle?" This is because they have statistics compiled that tell them things about neighborhoods, such as the number of car insurance claims filed.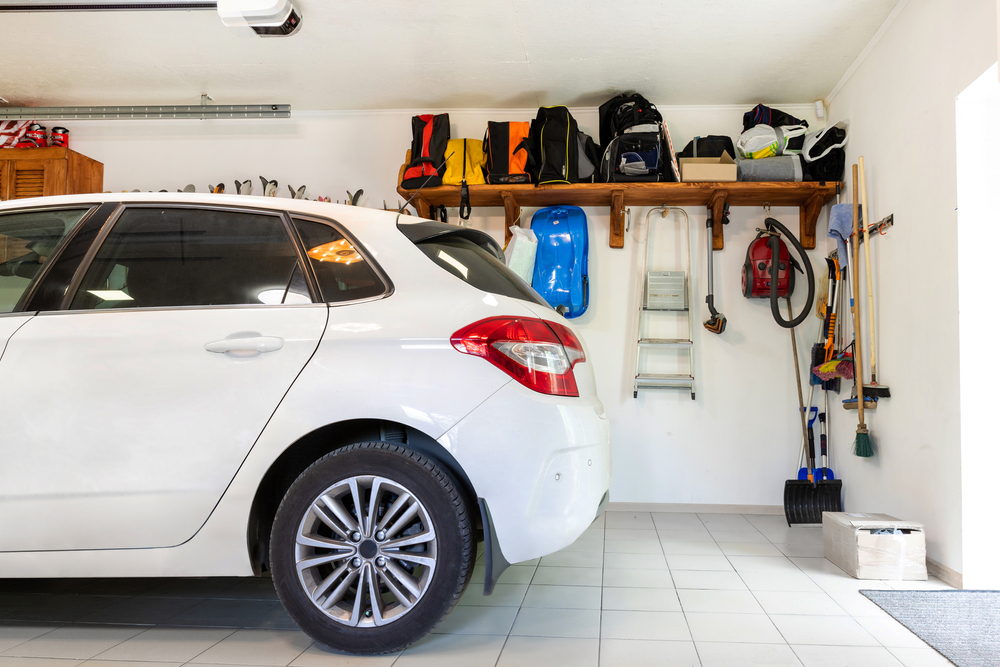 If you're able to keep your car or truck in a garage, you'll likely be able to get cheaper car insurance rates in Phoenix. A locked garage means that your car isn't in as much danger of being stolen or vandalized. Parking your car on the street can be more dangerous for the vehicle itself, as well, as it can be damaged by other drivers, broken into, or stolen more easily than if it were in a garage.
10. Select a Vehicle with Enhanced Safety Features
If you intend to purchase a new or used vehicle, ask your insurance agent what enhanced safety and security features may lead to smaller premiums. In some situations, additional safety features like airbags and antilock brakes can lower your monthly premiums. Other times, the enhanced features may simply mean that the car will be more expensive to replace in the event of an accident. Your agent will be able to give you an overview of the features that matter, so you can get the cheapest car insurance possible.
11. Ask About Low Mileage Discounts Available with Your Car Insurance
With more people working at home than ever before, many aren't driving their vehicles as frequently as in the past. If you've altered your driving habits in the last year or two, it may be time to speak to your insurance agent about low mileage discounts. Your insurance company may be able to evaluate the amount that you're driving and then give you a discount if your habits have changed.
12. Consider a Defensive Driving Class
As you work towards obtaining the cheapest car insurance in Phoenix, it may be time to consider a defensive driving class. These courses help increase your defensive driving skills and limit your chances of being involved in an accident. Once you've completed the course, provide your insurance company with the documentation. Many insurance companies provide their customers with an insurance discount if they take this type of class, so this is another way to lower the price you pay for your monthly insurance premiums.
Find Cheap Car Insurance in Phoenix, Arizona Today
When it's time to purchase the cheapest insurance available, reach out to the friendly professionals at Oasis Insurance today. We'll listen to your needs and help make sure that you get the perfect policy at the best possible rate.
Contact us at 800-330-5190 to purchase the cheapest car insurance in Phoenix. Alternatively, come by one of our offices today or visit us online for a quote.