Car insurance is a major yearly expense for most drivers. Working closely with a skilled insurance agent can help you find cheap car insurance in Arizona.
It's important to spend some time each year evaluating your policy to make sure that you're paying the best possible rate. You could be making simple mistakes that are driving up your car insurance cost, causing you to pay more than you need to on a monthly basis.
Let's look at a few of these mistakes, so you can avoid making them and keep your rate as low as possible:
1. Selecting a Deductible that is Too Low
As you obtain cheap car insurance quotes in Arizona, choose the highest deductible you are able to manage. A low deductible may seem like it will help you out significantly if you get in an accident, but it will also leave you with higher monthly payments. Look at it this way: Put as much money aside as you can to meet a higher deductible if you need it, for example if you get into an accident that is your fault. If you don't get into a situation where you need to make use of your insurance policy, you'll be saving money by making a lower monthly payment.
This is especially true if you drive an older vehicle — it just makes solid financial sense to carry less insurance on a car with higher mileage. It's less likely that you'll need your car insurance, and you can use the money every month for other necessities.
2. Failing to Update Your Insurance After a Life Change
Major life changes can affect your car insurance, dramatically adjusting your rate. However, many drivers neglect to tell their insurance agent about life changes, such as getting married, having a baby, or purchasing a home.
These events can lower the rate that you pay for your car insurance, so it's especially important to let your insurer know about them as soon as possible. They can then rework your quote to account for the change in your life and let you know if you're eligible for any new discounts.
3. Cheap Car Insurance Quotes in Arizona — Don't Ignore Your Credit History
In the past, credit history didn't matter when obtaining a car insurance quote. However, in the late 1990s, car insurance companies began to check the credit scores of potential customers, and now this score is a major part of determining insurance rates.
This means that if you make the mistake of ignoring your credit score or your credit history, you may quickly find that your car insurance rates are much higher than you'd expected them to be.
If you are able to improve your credit score and history, be sure and let your insurance agent know as soon as possible. It could translate into savings!
4. Purchasing a Vehicle That's Too Expensive
Another common mistake is purchasing a vehicle that seems to be affordable while neglecting to budget for the price of insurance. This means that when you add together the car payment and the insurance, the total amount winds up being out of your price range.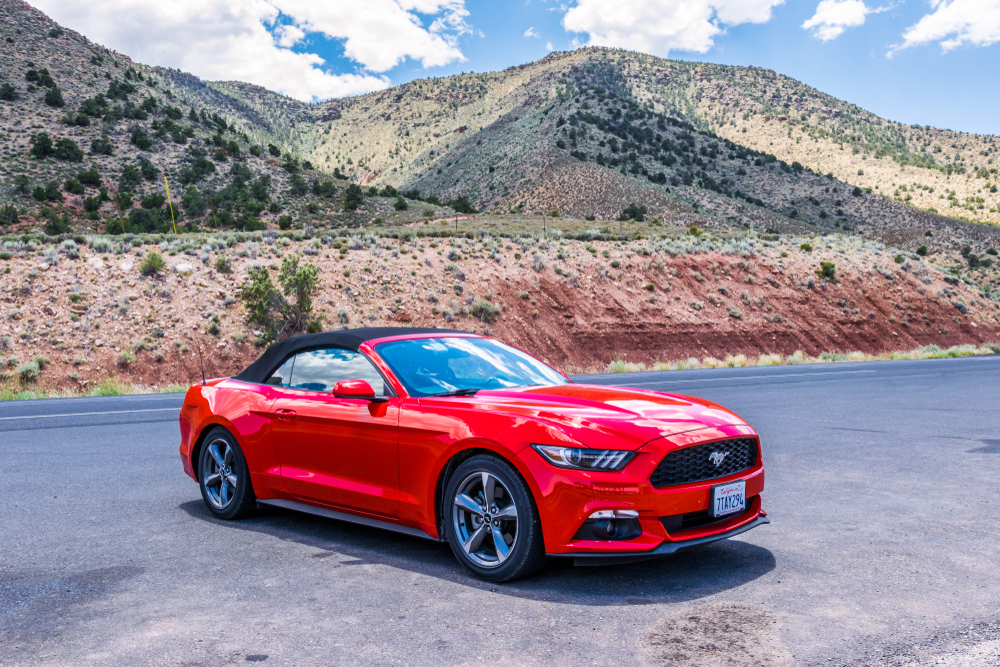 Speak to your insurance agent before purchasing a new vehicle to ensure that the coverage you need will be within your budget. Some cars are more costly to insure, so you'll want to be well informed as you set out on your car hunting trip.
5. Forgetting to Ask About Discounts
Car insurance companies offer numerous discounts for their customers for a wide variety of situations. Your insurance company may lower your rate because your teenager gets good grades, you've recently purchased a second vehicle, or because you've purchased a home. Maybe you've started working from home – there may be a discount for less miles traveled!
It's important to contact your insurance agent periodically to inquire about the discounts that could be available to you, so you can avoid accidentally missing any that may apply.
6. Overlooking Your Car Insurance Needs
Each individual has specific car insurance needs, and it's important to work with your insurance agent to evaluate those needs before you make a purchase. Otherwise, you risk overlooking specific needs that you may have.
For example, if someone in your family has a history of moving violations or a DUI, obtaining cheap car insurance in Arizona may be slightly more difficult. However, it's still possible to acquire the insurance you need when working closely with a qualified agent.
7. Cheap Car Insurance Quotes in Arizona — Don't Forget to Bundle Your Policies
Most people need more than one type of insurance to protect what matters most. You'll likely need homeowner's or renter's insurance, automotive insurance, and life insurance. However, it's more common than you'd think for customers to make the easy mistake of forgetting to bundle their insurance policies. This leads to them paying a premium with several different companies instead of a discounted premium with a single company.
Bundling these policies with the same insurance company can help you save money on your overall rate. This easy mistake can cost you big on your car insurance bill, so make sure you check with your insurance company to determine just how much money bundling can save you. You'll likely end up with a significantly lower yearly premium.
8. Purchasing an Incorrect Amount of Coverage
You may also drive up your car insurance rates by purchasing the wrong amount of insurance for your vehicle, family, or lifestyle. It's important to assess the number of drivers you have in your home, their driving records, and the types of cars they drive. These individual circumstances can either increase or decrease the amount of coverage you need and the rate you pay for it.
Work with your insurance agent to determine how much coverage you need for your specific situation, otherwise, you may wind up carrying an incorrect amount. For example, you could be paying for far too much insurance on an older vehicle or not nearly enough coverage on a younger driver. Speak to an insurance agent about how to get cheap car insurance in Arizona. They should be able to advise you about the correct amount of coverage for your situation so that you can get the best possible rate.
Avoid making these costly mistakes and instead purchase affordable car insurance. Speak to your Oasis Insurance agent by calling 800-330-5190, contacting us online, or visiting one of our many locations to ensure your coverage suits your lifestyle.
We'll help make sure you have the best possible coverage at the lowest possible cost.