As you plan for holiday or winter auto travel during the COVID-19 pandemic, it's important to understand how to keep your family as safe as possible — especially if you have unvaccinated or immunocompromised family members. Even if it seems like the pandemic is winding down, it's still prudent to be cautious.
There are many things to consider as you start to plan a trip by automobile, including making sure you have a backup plan in case of emergencies, as well as carrying the best and most affordable car insurance, just in case.
Pack and Sanitize the Vehicle
Spend some time before you leave getting your vehicle ready for traveling during a pandemic. Pack your suitcases and bags in the trunk as you sanitize surfaces throughout your car. Make sure that trash bags, sanitizing wipes, and hand sanitizer are easily accessible from each seat of the vehicle. If your road trip through Arizona will involve several stops, you may also want to pack multiple facemasks for each individual in the car.
Plan Your Trip Carefully
As you get ready for your family road trip, it's important to make sure that you plan out your trip carefully. Research the parts of Arizona that you'll be traveling to, and make sure to carefully map out any scenic routes you plan to take. Spend some time taking care of any preventative maintenance on your vehicle.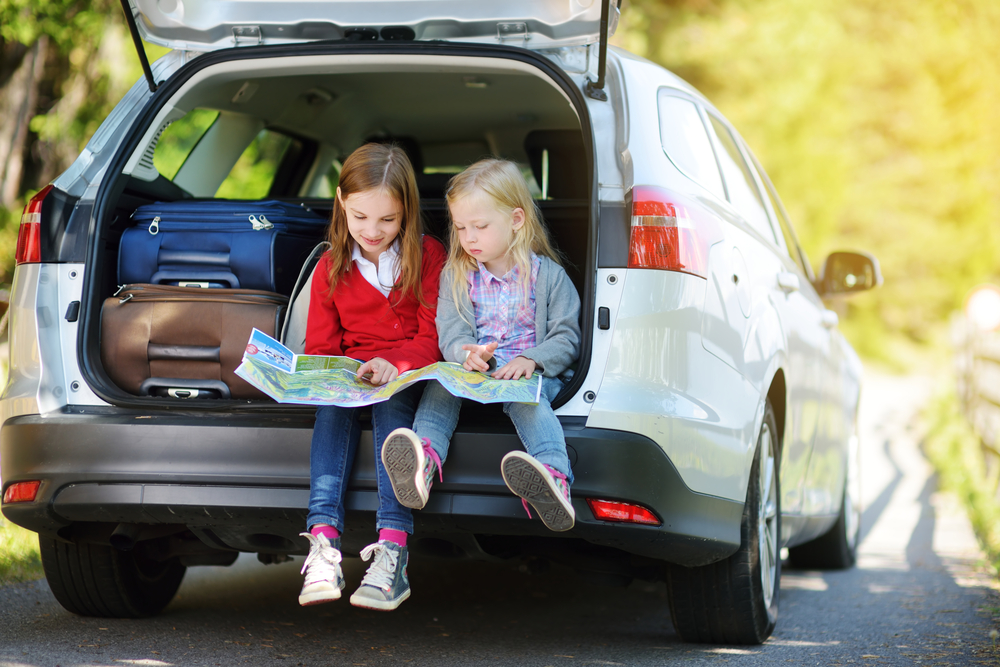 If you are taking your pets on your road trip, make sure that you've prepared accordingly. Having your furry family member along may place some limits on what you can and cannot do while on your trip.
Should You Do Anything Special While Purchasing Fuel?
Each time you stop to gas up your vehicle, remember that numerous other individuals have touched the surfaces you'll be handling. This makes these areas pretty germy, not just for COVID-19, but for other viruses like Influenza A and B.
Multiple viruses can survive on plastic and stainless steel surfaces for periods of time ranging from 4 hours to 3 days. It's vital to have a way to sanitize your hands after pumping gas, ideally after you return to your vehicle when you don't need to touch any additional contaminated surfaces.
Restroom Breaks
While you're on the road, it's also important that you plan for bathroom breaks. Rest areas are full of hard surfaces, and while they're sanitized on a more regular basis due to the pandemic, it may still not be frequent enough for your comfort level. This is especially true if anyone in your household is not yet vaccinated or if you have an immunocompromised family member.
Prepare for restroom stops similar to how you plan for fuel stops, stopping only as necessary, avoiding touching communal surfaces where possible, and sanitizing your hands after coming in contact with hard surfaces in a public area.
Planning for Meals
Restaurant service has changed a fair amount during the pandemic. If you don't prepare for this, it may delay your Arizona road trip or cause you to arrive late at your destination. Due to the shipping crisis and labor shortages, getting food at even a fast-food restaurant can take quite some time. If you're on a tight schedule, it may be wise to pack your meals and then eat either in your vehicle or at a park along your route.
If you do intend to stop for food while on the road, plan for it to be a little different from previous trips. Stops for fast food may take far more time than in the past, as many restaurants are operating without enough staff. Dine-in restaurants may have longer wait times for seating due to understaffing and social distancing guidelines.
What is Different About Hotels During COVID-19?
Hotel service has also changed dramatically during the COVID-19 pandemic, making it more complicated to make travel arrangements. Most hotels no longer offer full-service continental breakfasts, the process of cleaning and sanitizing rooms is different, and you may also find other changes. Be prepared to be flexible and for check-in to take a bit longer than usual.
Some hotel chains are changing over sheets and towels less frequently during stays. Most fully sanitize their rooms between guests, then seal the doors with stickers to demonstrate that no one has been in or out. Hotels are also removing high-touch items like pens, notepads, room service menus, and phone directories.
Information is conveyed by QR code when available to limit the potential for exposure. If you need more pillows or towels, you can always ask at the desk and have them delivered to your room. You can also usually have your room cleaned daily on request if that is your preference.
Know Your Risk Tolerance
As you make plans with your family for the winter holidays, keep everyone's risk tolerance in mind. In some families, everyone will be vaccinated with a booster, and this year's holidays may feel surprisingly normal. Other families will still be working to protect loved ones with a decreased immunity. Before you embark on a holiday road trip through Arizona, spend some time evaluating your overall risk tolerance. This can help you decide what activities are safe to enjoy this year and which activities may have to wait until next winter.
Have Fun and Stay Safe While Road Tripping During a Pandemic in Arizona
Although you may be excited to get back on the road for Arizona holiday travel, it's important to keep in mind that we're still in the midst of a global pandemic. Keep yourself and those around you safe by limiting your exposure throughout your road trip and by limiting your potential for spreading the virus.
Holiday travel is fun and exciting, but it's also important to play it safe. Protect yourself and your family this holiday season by making sure you're carrying enough affordable car insurance in Arizona to protect you in the event of an accident. Call us at 800-330-5190 for a quote, visit us online, or stop by one of our numerous locations today.