Besides the fact that you cannot legally drive without insurance in Arizona, most motorcyclists know that it's important to carry the correct amount of insurance on their bikes. Motorcycle insurance in Arizona helps protect the rider against lawsuits in the event of an accident. It can also help pay for repairs and medical bills for the other party, depending on the amount of liability coverage you opt to carry. If you're worried about needing more money for medical bills or repairs than a liability policy offers, you may want to consider adding more or even buying comprehensive insurance or collision coverage.
Here are 5 important reasons to carry motorcycle liability insurance in Arizona.
1. Motorcycle Insurance in Arizona Will Cover the Other Party's Repairs 
If you cause a wreck, your liability insurance will help pay for damages to the other party's property. When a collision occurs, it's possible for quite a bit of damage to occur. The other driver's car, motorcycle, or property may be harmed in the accident.
An important reason to carry Arizona motorcycle liability insurance is that it will help cover any repairs that are necessary after a collision, up to your policy limits. However, liability insurance in Arizona will not pay to repair or replace damages to your property. 
2. Motorcycle Insurance in Arizona Will Handle the Other Party's Medical Bills 
If you are at fault in a crash, Arizona motorcycle liability insurance will handle medical bills for the other party up to your coverage limits. When a motorcycle accident occurs, especially if the bike collides with another bike or a car, injuries often occur. The bills from this type of accident can be quite high, and the other involved party may sue you to cover their medical expenses.
If this is something that you're concerned about, be sure to carry an appropriate amount of insurance coverage. Speak to a local insurance agent about your bike, your riding habits, and the amount of medical liability insurance you may need. 
3. Your Passenger's Medical Expenses Can Be Added 
Depending on the state you live in, passengers may be protected under your liability coverage. However, in some states, basic motorcycle liability insurance may not cover the medical expenses of your passenger. However, you can add a Guest Passenger Liability Policy to your motorcycle insurance package to make sure that passengers are protected. This way, if an accident does occur, you'll know that anyone who rides with you won't have to worry about exorbitant medical bills. If you're involved in a motorcycle accident, your passenger can file a claim with your insurance, and you can relax, knowing that their medical bills will be covered up to the limit of the policy that you've purchased. This is an excellent reason to carry liability insurance on your motorcycle. 
4. Protect Your Assets If You've Had a Motorcycle Accident in Arizona 
Everyone's heard a story about a rider who was in an accident, was sued, and lost everything. The part that isn't always mentioned is that this usually occurs because the rider wasn't carrying enough liability insurance. If you're concerned about protecting yourself, speak with an insurance agent about the types of insurance coverage that you need to keep yourself as safe as possible. You may only want liability coverage, or you may be happier with a more comprehensive motorcycle insurance policy. Protecting your assets is yet another reason to be sure you're carrying enough liability insurance on your bike.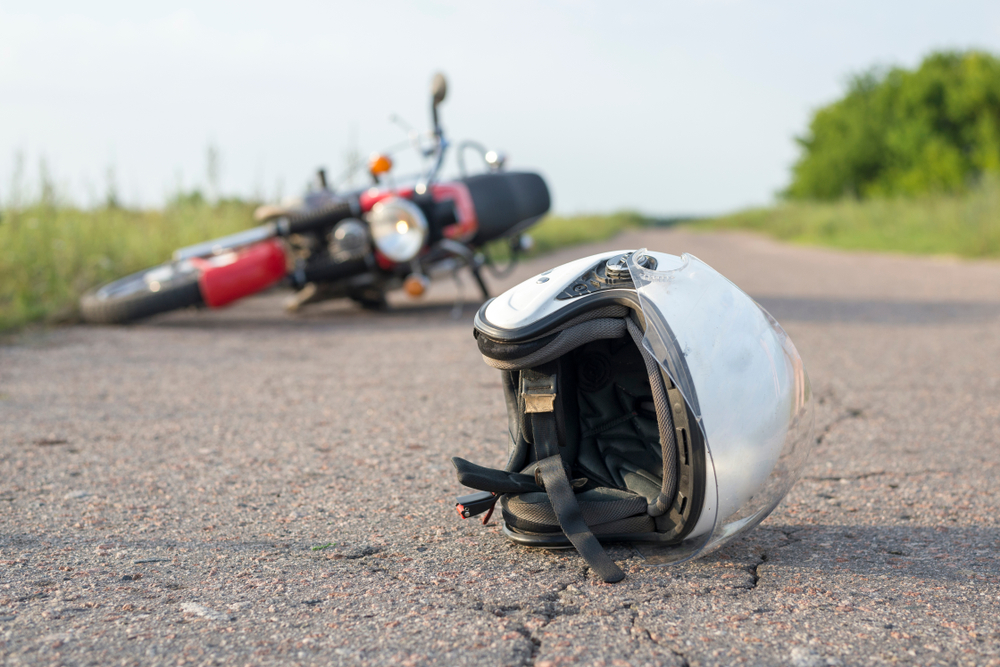 5. Motorcycle Insurance Provides Legal Defense 
In the event of an accident, your motorcycle liability insurance policy will typically provide you with a legal defense if someone involved in the accident files a lawsuit against you. This can be extremely beneficial, as you won't have to find yourself an attorney while you're injured and healing. If this is a service that you'd like to have, be sure to ask your insurance agent if it's included with the level of service that you're purchasing, as well as how to obtain it if it isn't. It's easy to see how this is a great reason to carry liability insurance.
Find Affordable Motorcycle Insurance in Arizona Today 
Motorcycle insurance in Arizona doesn't have to be incredibly expensive in order to help protect you and your assets. To get an affordable quote on motorcycle liability insurance, visit us online today or call us at 800-330-5190. You can also stop by one of our insurance offices to meet with an agent personally about the policy that's right for your needs. Don't make the mistake of not carrying enough insurance for your individual situation. Contact us today to learn more about the policies that are available.