Keeping motorcycle safety at the top of your list while riding in Arizona this summer can save you and others from preventable accidents. Knowing how to prepare for your ride and what to look for protects everyone and helps make your summer more fun. Don't forget to start by finding affordable motorcycle insurance in Arizona to protect your bike and you while making memories this season.
What Does Motorcycle Safety Look Like in Arizona? 
An Arizona motorcycle license is the first step toward motorcycle safety. Make sure you know the rules of the road and how they differ based on your vehicle. Wear the appropriate gear as dictated by Arizona law and anything else you may need to help prevent accidents. Take a motorcycle course if you are a new rider.
Before you ride, ensure your bike is fit for the road and you know how to use it safely. Summer motorcycle safety in Arizona depends mainly on being a responsible rider and everyone sharing the road respectfully. If you drive a passenger vehicle, make sure you watch for motorcycles on the road.
Why Should You Practice Motorcycle Safety in Arizona? 
According to the United States Department of Transportation, motorcyclists are four times more likely to be injured and 28 times more likely to die in a road accident. Practicing consistent motorcycle safety each time you ride reduces the likelihood of collisions and their consequences.
As a rider, practicing safety, like wearing protective gear, reduces the risk of injury or death due to a crash. To fully understand these risks and how to avoid them on the road, you might consider taking an Arizona motorcycle safety course.
Accidents can happen in seconds, and good safety practices make them less likely and less severe when they do happen. Proper motorcycle maintenance can help prevent these accidents and issues from becoming more prevalent in summer, like overheating, which can cause significant problems for you and your bike.
Arizona Motorcycle Safety Tips to Protect Yourself and Others 
Motorcycle safety often involves taking basic precautions before, during, and after your ride. In Arizona, it's important to combine each of these measures as temperatures rise. Motorcycle safety is everyone's responsibility, whether you're on the bike, a passenger on the bike or on the road around them. Here's how you can do your part to stay safe on the road:
Wear a helmet: Arizona law doesn't require anyone over age 18 to wear a helmet on a motorcycle. However, wearing one gives you the necessary protection in case of a crash and reduces the risk of head injury. 
Use protective eyewear: You must wear protective eyewear when operating a motorcycle in Arizona. Whether you wear glasses, goggles, or a face shield is up to you, but having eye protection helps you see the road, avoid potential hazards, and prevents dirt and dust from getting in your eyes while you drive. 
Obey the rules of the road: Obey speed limits and traffic laws, and ensure your bike has all the necessary equipment, including a rearview mirror. Use turn signals and always check the road around you before changing lanes or turning. 
Check your bike: Before getting on your motorcycle, ensure everything is in working order. Check that your tires are correctly inflated, know your bike's controls, and ensure it runs well before setting out. 
Stay hydrated: Dehydration can become serious in the Arizona summer, and drinking enough water helps keep you alert while you drive. 
Avoid riding in the heat: If you plan to go out on your bike, try to avoid riding during the hottest part of the day. Try to plan your ride for earlier in the morning or later in the evening. 
Give motorcyclists space: Whether you're on a bike or driving a car, give motorcyclists extra space on the road. Motorcycles stop faster than cars, and the extra distance can mean avoiding a collision.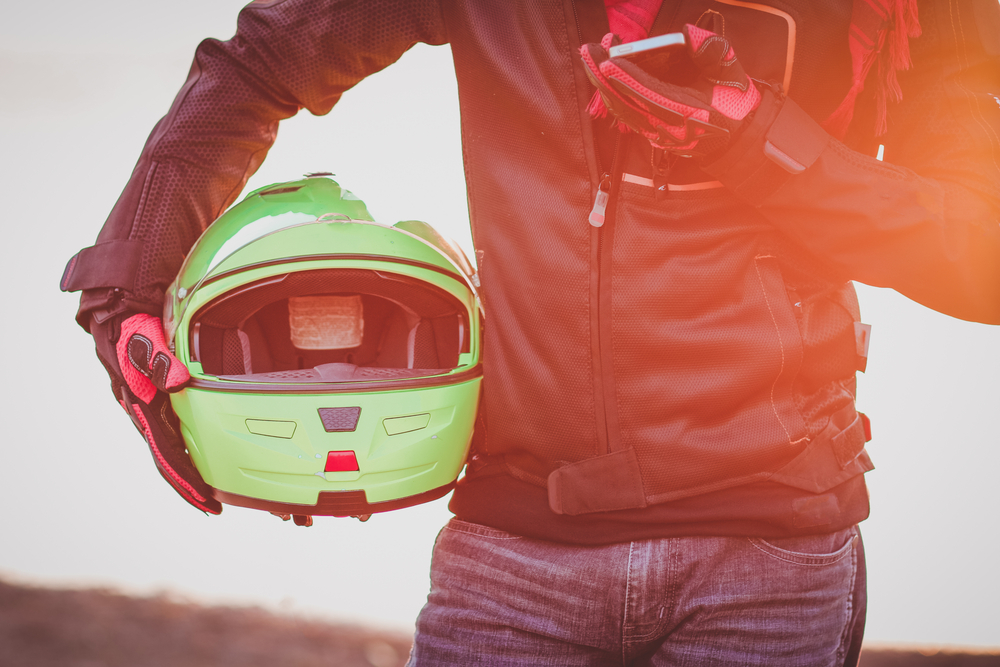 Stay Safe This Summer with Arizona Motorcycle Insurance 
Keep yourself and others safe on the road this summer with Arizona motorcycle insurance from Oasis. We can help you find the best policy for your needs so that you can enjoy the open road.
Contact us at 800-330-5190 or get a quote online. You can also visit one of our local Phoenix offices.