As a motorcycle rider, it's vitally important to carry the right insurance. This is especially true if you frequently ride with a passenger. If you regularly have someone else on the back of your bike, spend some time researching Arizona low-cost motorcycle insurance policies so that you can carry an optimal amount of coverage for both of you. Then you can ride knowing you're fully protected in the event of an accident.
What Are My Motorcycle Insurance Coverage Limits?
Work with your insurance company to determine if your passengers will be covered under your existing coverage. Speak to your insurance agent to find out what limits are on your current policy, as well as what your motorcycle insurance covers. They'll also be able to tell you about any riders or specific policies that you're currently carrying that may help cover passengers if you're involved in a crash.
While it's possible to read through your insurance documents on your own, it is often easier to contact your agent and work with them. Your agent can also help answer any additional questions you have, help you determine if your helmet and gear are covered under your policy, and help you find the policy that's precisely right for you.
What Kind of Medical Coverage Can I Get with My Motorcycle Insurance Policy?
Medical payment insurance coverage will help cover medical expenses for you and your passenger for injuries resulting from a motorcycle crash. These policies help pay your medical bills, which can mount up quickly after a serious crash. If you or your passenger get hurt in a motorcycle crash, you may find yourself faced with bills for things like:
Staying in a hospital
X-rays
Surgery
Ambulances
Medical payment coverage is an option on most motorcycle insurance policies. Speak to your insurance agent about including this type of insurance on your policy, so you and your passengers are covered should you be in a motorcycle crash.
What is Liability Insurance for Guest Passengers?
Guest passenger liability insurance will help cover your passenger's medical expenses if you drive your motorcycle and cause an accident. However, this coverage will not apply if you are not at fault for the accident. If another driver is at fault, the guest passenger liability insurance will not cover their medical expenses. Instead, the other drivers' insurance will be responsible for those bills.
Ask your insurance agent if guest passenger liability insurance is available.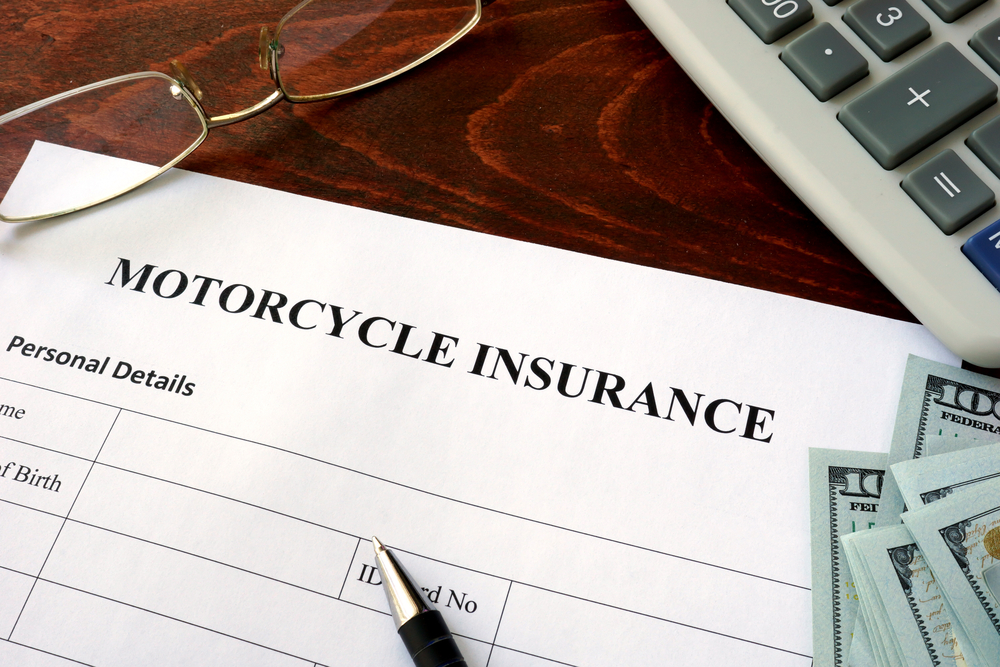 Do I Need Uninsured or Underinsured Motorist Coverage?
Another option to consider when evaluating your low-cost motorcycle insurance in Arizona is uninsured or underinsured motorist coverage. This coverage helps fill the gap between what the at-fault driver would pay after an accident and what is actually needed to cover repairing or replacing your bike, medical expenses, time off work, and more.
Speak with your insurance agent about underinsured motorist coverage to determine if it's a good option for you. Most people find that they enjoy the increased peace of mind that it provides them, as it allows them to ride without constantly worrying that they'll be in an accident and not be able to afford any medical bills that may occur.
What Other Extras Should I Consider If I Frequently Have a Passenger?
You may also want to consider purchasing these extras for your motorcycle insurance policy if you usually ride with a passenger:
Total Loss Protection Insurance:
Consider this option if your bike is less than a year old. This insurance will help you replace your bike in the event of a severe accident, where your bike is a total loss, and you'll still need to pay it off. This type of insurance can be a good investment if you've purchased a more expensive bike and aren't sure you can afford to continue to pay it off if you've been involved in an accident.
Injury Protection Policy
These are unique policies that pay out a specific amount a week if you're injured in an accident or a lump sum to your family if you're killed in a motorcycle accident. These policies help provide your family with a small amount of regular income in the event of a motorcycle accident.
Get Affordable Motorcycle Insurance Packages Today
At Oasis Insurance, we can help you find affordable motorcycle insurance that suits your needs. For a quick online quote, contact us today. Or call us at 800-330-5190 or visit us at a location near you. Our skilled agents are waiting to help you decide on the perfect low-cost motorcycle insurance to cover you and your passengers.