Renters insurance offers some fantastic protections for anyone who rents a home in Arizona. But did you know that this special kind of insurance can help you eventually buy your own home?
How does this work? Before buying a home, every would-be homeowner must save enough money for a down payment. But various unexpected calamities may happen to your home and your property. And when these calamities force you to dip into your savings, it makes the dream of buying a home seem less likely than ever before.
Fortunately, you can protect yourself from these situations with renters insurance. Moreover, you can put yourself in the best possible position to buy a home later. Keep reading to discover how!
How Renters Insurance Works
To understand how renters insurance can help you save for a home, you need to understand something more fundamental: How does renters insurance actually work?
The basic function of renters insurance is to protect your personal property. For example, if things like your furniture and electronics are stolen or damaged in your rented property, your policy will pay to replace or repair these things.
Renters insurance will also protect you from liability issues if someone gets injured on your property. Finally, it will pay for temporary relocation if your rented home should become inhabitable.
Does Arizona Require Renters Insurance?
Before you rent a new place, you might be asking yourself: Is renters insurance required? The honest answer is that it depends on where you live and what your landlord requests.
For example, the state of Arizona does not require anyone to get renters insurance. Instead, the state leaves this decision up to individual landlords.
But nothing keeps your landlord from requiring renters insurance as part of your lease. As always, we recommend checking out the fine print before you sign anything, especially if you are new to renting.
Insuring Valuable Property
At first, the idea of renters insurance helping you save for a home may not make much sense. After all, how can adding a new monthly expense effectively help you save additional money?
It all comes down to the protections offered by this form of coverage. Just take a look around your living room: Things like large-screen televisions, stereo systems, video game systems, and furniture may cost thousands of dollars for you to replace.
And that's just one room! If someone breaks into your home and steals or damages your property, the cost of replacing everything adds up. And for the cost of replacing everything, you could have a downpayment.
In Arizona, homes are relatively expensive, with the median price being around $385,000 in 2020. But if you were to get an FHA loan (which only requires 3.5% down), you could have a downpayment for such a home for less than $13,500. You may already be saving towards this goal, but if your home is robbed and vandalized and you don't have renters insurance, replacing everything could entirely wipe out your savings. But with renters insurance, you can rest easy knowing everything is protected.
Important Liability Coverage
What if someone injures themselves while on your property? Depending on the circumstances, they could take you to court!
This is because someone can sue you if you hurt them (even if it was an accident) or if they are injured in your home and you are found at fault. Even if you are completely innocent, simply defending yourself from these accusations will be very expensive, further eating into your home savings.
However, with renters insurance, you will have at least $100,000 of liability coverage. This should be more than enough to provide both legal protection and pay damages as needed. And you won't have to touch a penny of the money you are saving towards a down payment.
Protection From Catastrophic Events
So far, we have focused on simple events such as break-ins, thefts, and vandalism. But renters insurance also provides protection against more catastrophic Arizona events.
Your renters' insurance plan includes covered events that will trigger relocation coverage. For example, your policy may cover you if there is a fire in your kitchen and your home is uninhabitable afterward.
With renters insurance, you will have the money needed to relocate temporarily. This money can help you pay for a hotel and even help pay for expenses like food and laundry costs. And once more, you won't need to worry about paying for everything out-of-pocket and jeopardizing your down payment savings.
Great for Travelers
Do you travel a lot, either for work or for pleasure? In that case, renters insurance is more important than ever.
That is because most policies protect your personal belongings whether they are in your home or not. So this means items in your car or items you carry during flights may still be covered.
If you travel with expensive equipment (such as laptops, cameras, and designer clothing), renters insurance can protect your investments and protect your savings account.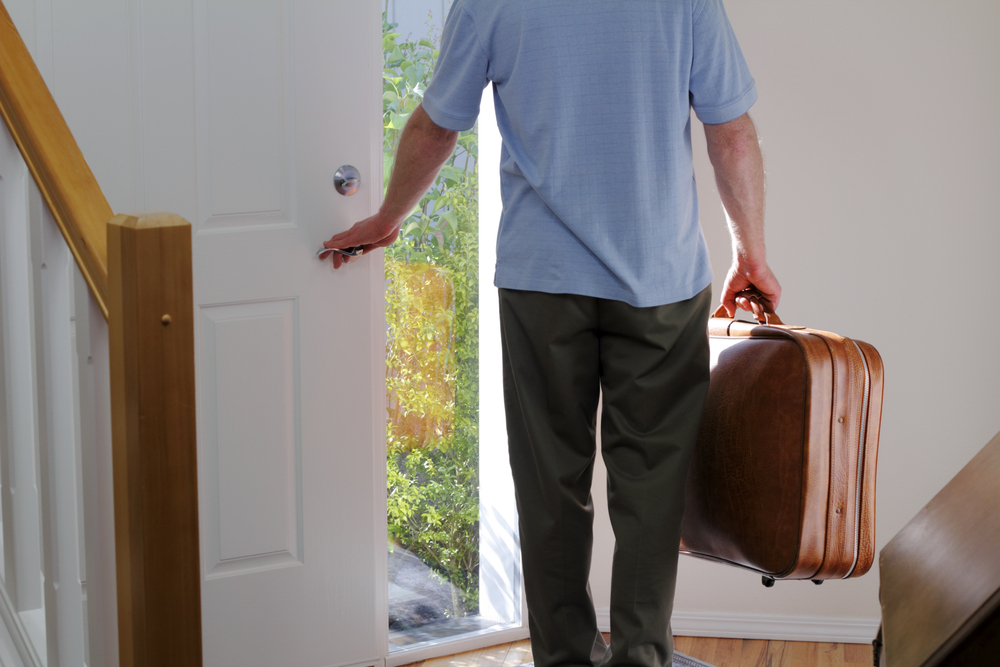 More Housing Options
Earlier, we pointed out that your landlord may legally require you to have renters insurance. But what if you could use this to your advantage?
Like certain kinds of car insurance, your renters' insurance policy will go with you if you move to a new place. And if you already have a policy in place, this will give you more options when you find new places to rent.
One of the best ways to save money for a downpayment is to rent a cheaper home. And when you already have the protection of renters insurance, you will have more rental choices than ever, increasing your odds of finding a great price that will help you someday buy your own home.
Get the Best Renters Insurance in Arizona Today
Now you know how renters insurance can help you save for a home in Arizona. But do you know where you can get the best policy?
Here at Oasis, we take pride in offering the best policies at the most competitive prices. To see how we can help you get a great insurance policy, get a quote online. Or you can always come by one of our convenient local offices. Or just pick up a phone and give us a call at 800-330-5190.