Buying your first home is exciting, but what happens after you get the keys? Owning a home also means protecting it. As a first-time homebuyer, getting homeowners insurance can feel overwhelming. Take the first step by researching to find the right homeowners insurance coverage in Arizona so that you can feel safe in your new place.
Why Do You Need Homeowners Insurance in Arizona? 
In Arizona, home insurance protects your home and belongings if something happens to them. It protects your property and replaces lost, stolen, or damaged possessions, as long as they're within your policy limits. This coverage prevents first-time homebuyers from paying out of pocket for major repairs and replacements. It can mean the difference between draining your bank account after an unfortunate event and maintaining financial stability.
A home insurance policy typically covers six categories:
Dwelling 
Personal Property 
Personal Liability 
Loss of Use 
Medical Payments 
Other Structures 
The specifics of your coverage vary with your policy. Before you buy one, find out what it covers and ask the insurance agent questions. Most policies will not cover high-ticket items like the loss of certain valuables, or damages from identity theft, earthquakes, or floods. You'll need to get a separate policy for those events.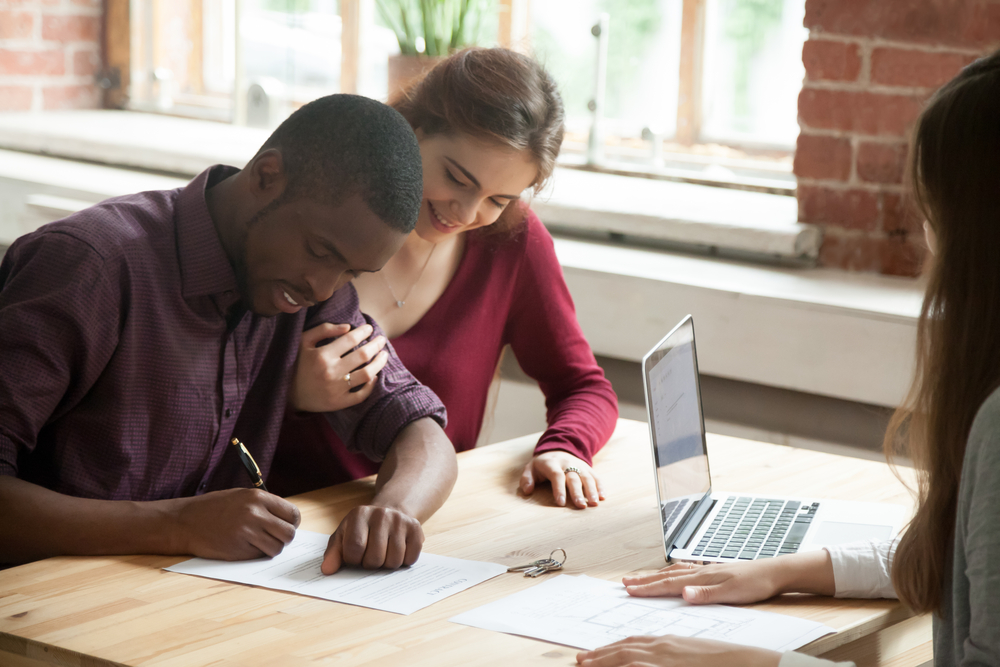 How Do You Get Arizona Home Insurance? 
As a first-time homebuyer, purchasing home insurance in Arizona may seem daunting at first. However, it's not as complicated as it looks. The first step is research.
Shop around and look at different home insurance companies to see what each one offers. During this process, it's a good idea to decide how much coverage you need. The amount of coverage you need depends on the value of your home and possessions, as well as your access to certain safety measures.
Once you know your coverage needs and home's value, get quotes from various insurance companies. You can usually get a quote online on the provider's website. If you have questions (and you should), you may want to call them or visit in person for a more accurate estimate.
After you have quotes from your chosen companies, compare them. Don't commit to the first quote, as you may be able to get cheaper rates with better coverage elsewhere. Once you've decided, talk to the insurance company, and they will walk you through the process of buying the policy.
Buying your policy means you will pay a monthly premium, which varies based on the provider and other factors, including:
Home age, size, and structure 
Crime rate 
Risk of fire and other disasters 
Replacement cost 
Claim history 
Safety precautions, such as fire alarms, locks, and security alarms 
Home inhabitants, including pets 
You may be able to bundle your Arizona home insurance with your life or auto insurance policies for a lower rate. Knowing the risk to your home can help you find ways to lower your premiums, make improvements to your home, or even raise your deductible in exchange for a reduced monthly payment.
Tips for Buying Your Arizona Home Insurance Policy 
Getting the best coverage involves more than getting Arizona home insurance quotes. It means working to prepare and understand what you want for your home's protection to ensure you have the best policy for your needs. As a first-time homebuyer, follow these tips to make buying home insurance in Arizona a less stressful experience.
We talked about how to research and why, but we can't stress enough how many headaches this stage will save you later. Look into different providers and policy types to see what each one offers, so you know what to expect when you sit down to buy your policy.
Make sure you go over the ins and outs of your policy with your provider before you buy. Ask about what your policy covers, the premiums, conditions, and other factors that affect your protection. You should also ask how much liability protection you need, additional living expense coverage limits, and whether you should purchase a separate flood and earthquake insurance policy.
The more you know about these factors upfront, the fewer surprises you'll receive later, especially if you need to file a claim.
Determine the Coverage You Need
You don't need to wait for a provider to tell you what you need. Take steps to do this yourself so that you can ask better questions. Take inventory of your belongings, research building costs in your area, check that building and safety codes are met, and consider liability factors in and around your home. Most home insurance policies are meant to cover rebuilding the home, as well as purchasing everything that you need to live in the home.
Each of these components goes into your costs and coverage. Knowing them in advance can give you a leg up in your policy search.
Make Sure You Have Accurate Information
Consider the more unexpected factors that impact your coverage, such as fire hydrant access, pool ownership, and distance from police and fire stations. Comprehensive information like this makes it easier to get answers to your questions and a rate matching your coverage needs.
Look for Ways to Reduce Your Rates
Along with having accurate information and knowing the value of your home and possessions, you can lower your rates by maintaining a high credit score, avoiding filing claims unless it's necessary, updating your policy, taking safety precautions, and taking advantage of provider discounts. These measures help make Arizona home insurance more affordable for first-time homebuyers.
Purchase your homeowners insurance before closing on your new home. That way, your new home has the necessary protection from the start.
Find Cheap Arizona Home Insurance 
Protect your first home with homeowners insurance in Arizona from Oasis. We work with you to find the best policy for your needs so that you can focus on loving your new place. Contact us at 800-330-5190 or get a quote online. You can also visit us at our local offices for more information.