Over 204,300 people or 36% of Phoenix households are rented, according to the website RentCafé. Average rents in Phoenix are $1,483 per month, which is below the national average.
Although renting can save you on many of the costs homeowners have to pay, you shouldn't scrimp on insurance. Many landlords require renters insurance in Phoenix. Plus, having a renters insurance policy can provide you with peace of mind that you'll be covered if something happens in your home or to your personal belongings.
What Does Renters Insurance Cover?
Renters insurance doesn't cover the structure you live in, whether it is a house, duplex, or apartment building. Your landlord should have insurance to cover that. But, if you're renting an apartment and the building burns down, you will need to replace your furniture and other belongings. That's what renters insurance is for.
Good, affordable renters insurance in Phoenix provides you with liability coverage and coverage for your personal property.
Personal Property
Renters insurance provides coverage to help you replace your personal belongings if they are damaged or destroyed in a "peril" event in your rental home. Such perils include the following:
Fire
Lightning
Wind
Hail
Explosions
Smoke
Vandalism
Theft
Falling objects
Malfunction of an appliance, plumbing, heating, or air conditioning system
Damage to steam or hot water system, air conditioning, or automatic fire-protection system
Damage caused by a short circuit in electrical appliances
The personal property protections in renters insurance policies also cover theft if someone breaks into your home and takes your things.
Another nice thing about the personal property protection in your renters insurance in Phoenix is that many policies will also cover your personal property when away from your rental home. For example, if you are on vacation in Spain and your suitcase full of clothes is stolen, it's probably covered under your renters insurance policy.
Additional Living Expenses
Many renters insurance policies provide coverage for loss of use or "Additional Living Expenses," which helps pay for temporary living accommodations if you are displaced from your rental home during a covered peril. The limit on this coverage is typically based on a percentage of your personal property coverage.
Personal Liability
Liability coverage is an important piece of rental insurance. You can be held liable If someone gets injured in your rental home. You can also be held liable for damage to someone else's property when they are in your rental home. For example, if your new puppy decides to chew up your girlfriend's Manolo Blahnik strappy sandals.
Renters insurance in Phoenix can help protect you if you're found liable when someone is injured or has their property damaged while in your home. If you are found liable due to negligence on your part, your renters insurance can help pay the damages.
Your renters insurance helps cover the costs of medical bills of visitors who are injured in your home. For example, if your friend trips on a throw rug in your apartment and breaks his arm, your renters insurance will pay for his medical costs.
Liability coverage can also be used to pay your landlord or property manager for damage that you cause to your rental unit or your neighbor's unit. For example, if you forget to turn off the water in your tub and it overflows, causing water damage in your apartment and the apartment below you, your renters insurance will cover the cost of those repairs.
How Much Does Renters Insurance Cost in Phoenix?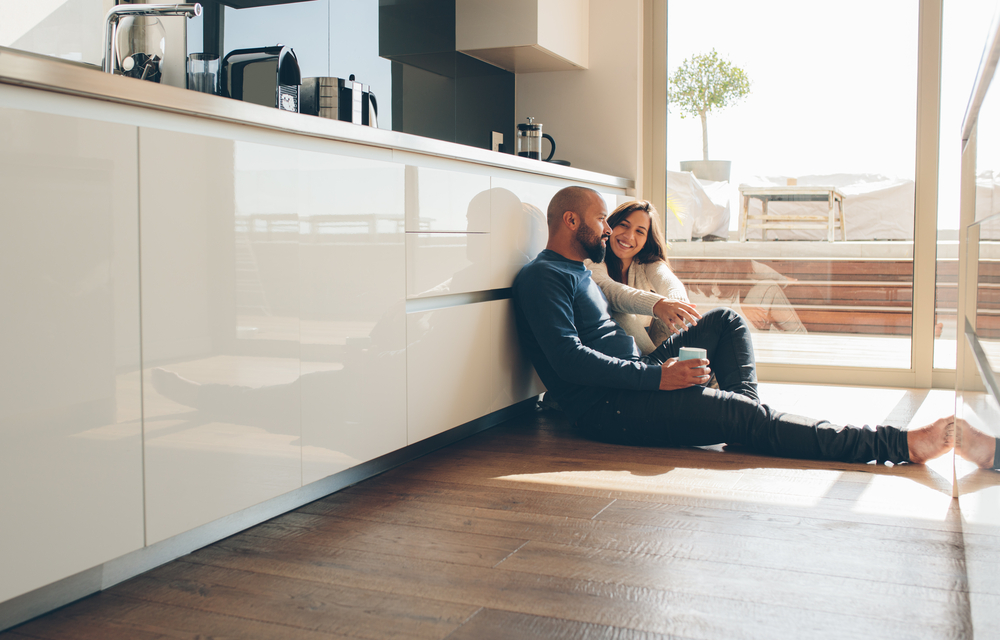 In Phoenix and the rest of Arizona, renters insurance is very affordable. The average cost of renters insurance in Phoenix is about $170 per year or $14 per month. That rate can fluctuate depending on where in Phoenix you live and the age of the building you are renting.
If you own luxury items that can be costly to replace, you should consider adding a renters insurance rider to your policy. A rider can cover expensive personal belongings, like jewelry or collectibles that may not be covered under your main renters insurance policy. The cost of a policy rider varies on the item you want to cover and its appraised value. You will pay a certain amount per $100 in value of the item. For example, a rider to cover jewelry typically costs between $1.50 and $2 per $100 in value. So, for a piece valued at $10,000, the rider will cost you between $150 to $200.
What Are The Benefits of Renters Insurance in Phoenix?
Unlike auto insurance, which is mandated by state law, renters insurance is optional. The property manager/owner of the place you're renting may require you to carry renters insurance in Phoenix, but no state laws require that you have it.
If your landlord doesn't require renters insurance, it is still a good idea to have it. The benefits of affordable renters insurance in Phoenix far outweigh the costs for the coverage.
These are some of the benefits of renters insurance:
Provides replacement costs for your personal property that gets damaged in a perilous event or is stolen from you
Pays for living expenses if you are displaced from your home
Pays for stolen personal property even when you're away from home
Protects you in lawsuits and legal expenses if you are found liable when someone is injured, or their property is damaged in your home
Pays medical expenses for visitors injured in your home even when you aren't liable.
Find Affordable Renters Insurance in Phoenix
Protecting yourself and your belongings with cheap renters insurance in Phoenix from Oasis Insurance. You can stary a quote online anywhere in Phoenix, give us a call, or visit us. We work with many top insurance companies to guarantee that you get the lowest price for the best policy coverage.