While there are no laws making renter's insurance in Phoenix a requirement, now might be a good time to consider a policy if you don't already have one. Chances are the holiday season left you and your family with a few more material possessions than you had before. There could be new televisions, laptops, smartphones, watches, jewelry, appliances, and more to protect. Renters insurance can help you replace those items if they are stolen – from your home, your vehicle or even a storage unit.
What Are the Facts About Phoenix, AZ, and Property Crime?
According to this report, Arizona has a 16% higher property crime rate than the national average. While it remains similar to most big cities in the U.S., Phoenix's crime rate means the possibility of losing your most recent prized possessions is a concern, especially in certain neighborhoods.
Anyone who rents should understand that being the victim of crime is a possibility, along with other potential threats to their possessions, such as fire and water. The Goldwater Institute labels downtown's "The Zone" as a place where crime has spiked.
If you live in or near Alahambra, Encanto, or Camelback East, you should take extra precautions to safeguard your apartment. Alahambra, for example, is a working-class city with plenty of law-abiding citizens. However, complaints of drug trafficking and theft have become a fairly regular occurrence. The city's overall crime rate is a disturbing 165% above the national average, with property crime accounting for 5,489 of the total rate of 6,825 per 100,000 people.
Although it boasts a Ritz Carlton and the Arizona Biltmore, you might be surprised to learn that Camelback East has a high rate of possibility for theft. On average, 4,094 of the 4,801 total crimes per 100,000 people are related to stolen items committed from a break-in.
Encanto has just over 50,000 people living in it. Many of those residents, however, have unfortunately been the victims of home invasions or other small property crimes. There are approximately 5,000 thefts per 100,000 residents on an annual average in this underserved community.
The only way to protect all those holiday gifts and other valuable items you own in these and other areas is with a comprehensive policy designed for rental living.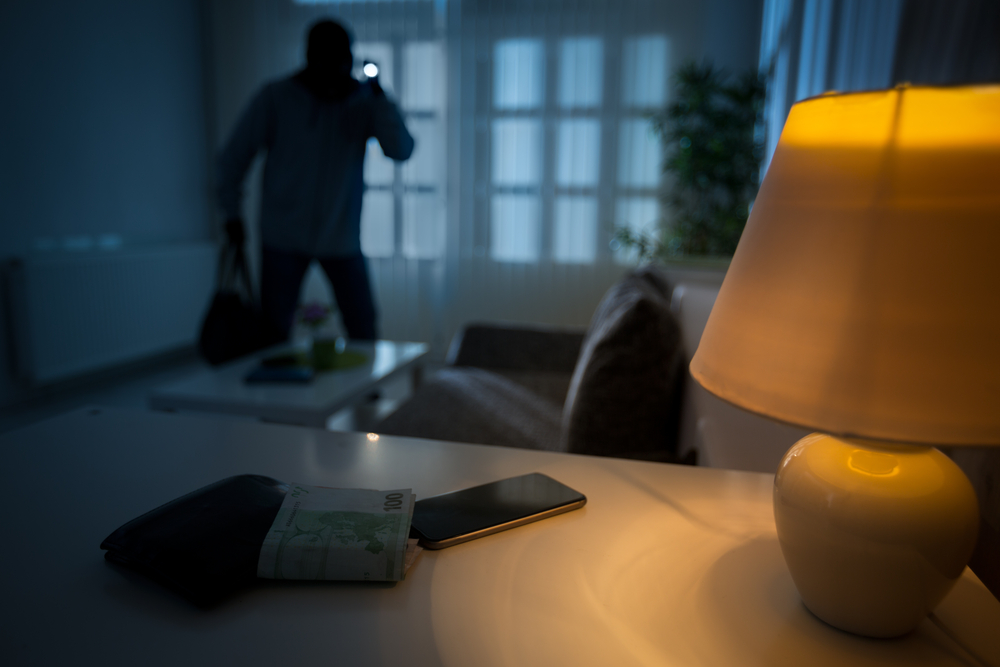 What Are Some Other Reasons for Renters Insurance in Arizona?
As every Arizona resident knows, it gets hot in Phoenix. Not just hot; it gets oppressive. With temperatures regularly surpassing 100 degrees in the summer months, local conditions can get quite dry, making fire a serious concern. The area is also known for impressive lightning storms, mostly occurring during the monsoon season when moisture meets the otherwise intensely dry air.
What happens when a fire breaks out in the building in which you live? The owner of the building or landlord will be covered by their property or homeowner's insurance. Your possessions, however, will not be covered unless you have renter's insurance. A good policy should also cover you in the event of theft (as previously stated), water damage (quite common even in a dry climate), or vandalism (especially concerning in high-crime neighborhoods).
The bottom line is you can never predict certain events. In fact, chances are that you'll experience one of these occurrences at least once during your tenancy. If you have appropriate coverage (most renter's policies cover anywhere from $20,000 up to $100,000 depending on your chosen premium), you'll know that you can obtain the current or replacement value of your lost items.
Most standard policies also come with liability coverage to help pay for expenses in the unlikely event someone sues you for injuries or damages.
Why Is Renter's Insurance in Phoenix a Smart Financial Decision?
Considering that the average renter's policy in Phoenix costs around $14 per month, it doesn't make a lot of sense to leave yourself vulnerable. What happens if you are the victim of a break-in that includes the loss of a big-screen television worth $800, a laptop worth $1,500, a smartphone worth $700, and a watch valued at another $300? First of all, consider yourself lucky if those are the only items that were stolen. Then, think about how you're going to recoup the lost $3,300 in valuables unless, of course, you have coverage. Then all you need to do is file a claim.
Find Affordable Renters Insurance in Phoenix Today
If you rent a home in Phoenix or elsewhere in Arizona, contact Oasis Insurance at (800) 330-5190, come to our locations, or visit our website. A member of our expert service team will be happy to provide you with a quote to cover your personal items right away.