Finding an affordable apartment is hard enough, and it's easy to forget that renters insurance is just as important when it comes to protecting your belongings. But the good news is that finding affordable renters insurance in Arizona is a lot easier than you think.
Whether you're a first-time renter or a long-time tenant, there's no question that renters insurance will give you peace of mind while saving you money. Here are just a few reasons why renters insurance is a "must-have" in Arizona.
Your Arizona Landlord May Require Renters Insurance 
While renters insurance is not required by law in Arizona, your landlord can still require it as part of your lease agreement. This is a fairly common practice because the protection offered by renters insurance helps keep their own insurance costs down if there's an accident that damages your belongings or if someone is injured while in your rental home.
If your lease requires you to have renters insurance, then it's likely that your landlord will want to be listed as an "additional interest" on your policy. This doesn't mean that your landlord will be covered by your policy, but rather that they'll be informed by the insurance company if your policy lapses.
At that point, your landlord will be entitled to take action against you as agreed in your lease. For example, you may have to pay a fee for each month that you don't have renters insurance. Your landlord may even have the right to take a policy on your behalf and charge you the premium. And if that happens, you can be sure that they won't be looking for the best deal on renters insurance.
Bottom line: The best way to find affordable renters insurance in Arizona is to shop around for a policy yourself. Don't let your landlord do it for you.
Arizona Renters Insurance Gives Your Belongings Total Protection 
A common question about renters insurance is how much of your belongings are covered. But it's not just a question of "what," but "where." Arizona renters are often surprised to learn that renters insurance covers their belongings not just inside the home but outside of it, as well. For example, if your laptop is stolen while you're in a coffee shop, you can make a renters insurance claim for the theft.
In fact, renters insurance is a critical complement to total coverage for your car. That's because even comprehensive insurance, which covers damage to your car in the case of vandalism, theft, or a break-in, only covers damage to the car itself. So, if a thief smashed your car window and stole your laptop, your comprehensive auto insurance would only cover the cost of replacing your window. It wouldn't cover the loss of the laptop itself.
But if you had renters insurance in combination with comprehensive auto insurance, you'll have total financial protection for your belongings — including your car and everything you keep in it. It's just another way that renters insurance can save you money in the long run and help you quickly put money toward a home.
Renters Insurance in Arizona Covers Common Accidents 
In an ideal world, you'd never have to experience the stress and trauma of a major accident in your rental home. Unexpected events, unfortunately, happen all the time. Fire, smoke, water pipe leaks, burglaries, and storm damage can happen at a moment's notice. The question you need to ask yourself is this: If all of your belongings suddenly disappeared, could you afford to replace them?
If the answer is "no," then renters insurance is a must-have for you. Of course, luxury items like big-screen TVs and stereo systems are the least of your worries if there's a fire in your rental home. But what about your clothes, your computer, your bed, your cookware and other furniture? Renters insurance covers the most common accidents that tenants face so that they can get their life back together and move on.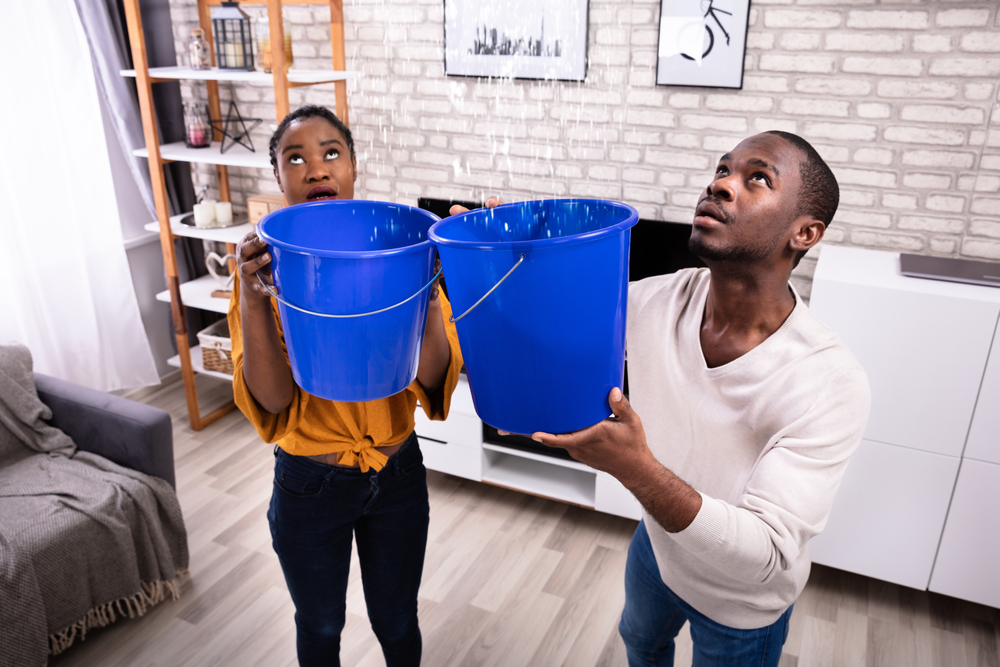 Renters Insurance Protects More Than Your Belongings in Arizona 
It's true that one of the biggest advantages of renters insurance is that it covers your belongings. One surprising thing that tenants find out when they ask questions about Arizona renters insurance is that the coverage doesn't stop there.
For instance, renters insurance policies also include liability coverage, which protects you if someone is injured while in your rental home. It works very similarly to auto liability insurance, and without renters liability coverage, someone who's injured after falling in your rental home can sue you for their medical bills. Even if you're ultimately found to be not responsible for the injury, renters insurance will help cover your legal costs as you defend your case in court.
Another helpful protection offered by Arizona renters insurance is called "loss-of-use coverage." If your rental home becomes uninhabitable due to fire, smoke, water damage, or another covered event, then your insurance policy will cover the costs of hotels and meals while the repairs are made or until you can find another home. Loss-of-use coverage can save you thousands of dollars, and it's another reason why renters insurance is a necessity for Arizona renters.
Renters Insurance Protects Everyone in Your Home in Arizona 
Your renters insurance policy doesn't just protect you. It can cover anyone who lives in your rental home. Arizona renters insurance policies typically cover close family members automatically, such as a spouse or child. You can also extend renters insurance to roommates and partners, as long as they legally reside with you.
Before you add a roommate to your renters insurance, you'll want to first make sure that you trust them because any claims they make will affect your policy premiums in the future, even if you had nothing to do with the claim.
Get Affordable Renters Insurance in Arizona Today 
Renters insurance can financially protect you against a whole range of unexpected accidents, from coffee shop theft to total loss of your belongings. But insurance doesn't work retroactively. Once disaster strikes, it'll be too late to be covered. At Oasis Insurance, we help renters find the insurance they need at the best price. All it takes is a few minutes to get a quote for affordable renters insurance in Arizona. Or you can visit one of our offices in person or give us a call at (800) 330 5190.