Although many travelers focus on the autumn leaves as they change colors in New England, Arizona is one of the loveliest states to explore fall foliage. Leaves change from August through December, making the state a perfect sightseeing destination. Autumn is naturally extended, allowing you time to plan your trip late in the year and still enjoy the numerous scenic destinations that Arizona has to offer. However, there are some important steps you'll need to take as you get ready for your trip, including purchasing affordable car insurance to protect you on the road.
Plan Your Tour Through Arizona's Fall and Winter Splendor
As you plan out your fall foliage tour of Arizona's scenic destinations, it's important to time your trip carefully. Focus on the high desert creek areas from August to late October for the best views. In November, visit lower, more southern elevations like Sedona's Red Rock Crossing. By December, you can still enjoy the colors changing through the canyons of the Sonoran Desert.
As you prepare for your trip, talk with the people you'll be traveling with to get an idea of what they'd like to experience. Do they want to stay in the car the entire time? Would they prefer to take short hikes to see the foliage? Will there be frequent stops for picture taking? Who will take care of car maintenance before the trip and clean out the vehicle when you stop? Are you looking for wildlife, birds, and more, or focusing only on fall foliage?
Sorting out these goals before you hit the road can help manage expectations so that everyone enjoys the trip as much as possible. Planning is especially important if you'll be traveling with kids, teenagers, or someone that you've never taken a trip with before. Make sure you have the best Arizona car insurance to cover you, no matter where you roam.
Is it time to take an autumn trip through Arizona? You'll have the opportunity to get some photos, see fall foliage, and enjoy time on the road with your family. If you have a beloved family pet, be sure to bring them along on the road trip as well. Choose one or more of these attractive destinations, and get started on one of the most scenic road trips Arizona has to offer.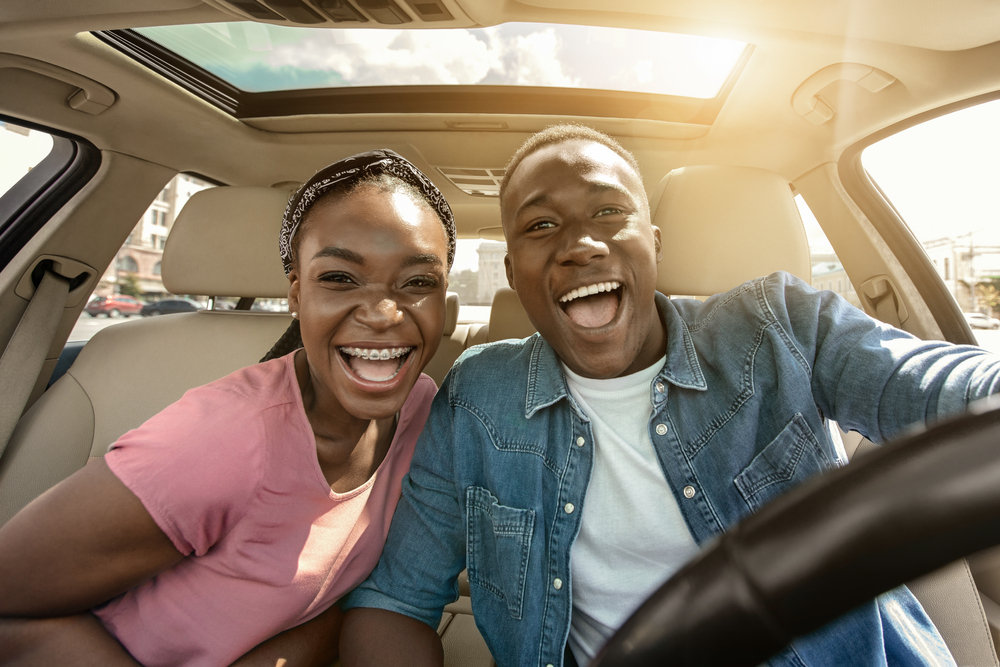 Sedona's Red Rock Crossing
Visit one of the most popular photographic destinations in the southwest, where you can see Cathedral Rock's reflection in Oak Creek. Sedona's Red Rock Crossing no longer has a specific area that you can cross, but it presents a beautiful picnic area with a majestic view, nonetheless. Visit this picturesque area and enjoy some of the best autumn foliage in the state, located on National Forest Land. There's a small fee per vehicle for entry,
Aravaipa Canyon
Aravaipa Canyon Wilderness is composed of 19,410 acres of designated wilderness in southeastern Arizona. You'll need a permit to enter, so plan accordingly. Those looking to view gorgeous fall foliage can see willow, ash, cottonwood, and sycamore trees as they put on an attractive red and gold display, which creates a dramatic visual contrast with the Sonoran Desert.
Sonoran Desert
The Sonoran Desert makes up 100,000 square miles and covers the southern half of Arizona. In addition, every biome of the world can be viewed in a single location when you visit the Sonoran Desert. Visitors can see autumn leaf displays in the temperate deciduous forest areas of the Sonoran Desert, in the mountain slopes and foothills of the area.
Sycamore Creek Wilderness
Sycamore Creek Wilderness was Arizona's first Wilderness Area and was designated in 1972. The area has large forests of Ponderosa Pine, Gambel Oak, and Juniper, which you can enjoy throughout the fall months. However, you should check the status of the wilderness area before visiting, as it does close periodically based on the risk of forest fires locally.
Tonto National Bridge State Park
Tonto National Bridge State Park features an extremely large travertine natural bridge, believed to be the largest in the world. You can see the bridge clearly from four designated areas within the park. In addition, visitors can tour the park on foot or by car, viewing the leaves as they change with the seasons. Foliage is predominantly oak, with various species producing a colorful backdrop against the sky.
Santa Catalina Mountains
The Catalinas are well known throughout Arizona as a destination for outdoor leisure, including hiking, fishing, and more. In the fall, however, they become a prime destination for viewing the changing colors of the seasons. There are numerous day hiking destinations throughout the mountains, permanent pools, and numerous peaks and valleys to enjoy.
Madera Canyon
Madera Canyon is known throughout the world as a birdwatching destination and is a major resting place for migratory birds. The area also features a variety of attractive foliage, making it a great destination for photographers and tourists alike. The leaves of the cottonwoods and sycamores in this area are vibrantly colored and attractive, making the canyon a wonderful destination for those wanting to view fall foliage.
Ramsey Canyon Preserve
In the Ramsey Canyon Preserve, you can view sycamores and maples as they change colors for the fall, next to the cacti, yucca, and agaves that they share space within the preserve. This provides you with a unique opportunity to view plants from numerous biomes sharing the same space — something that's common in Arizona but uncommon in most of the rest of the United States. Grab breathtaking photographs of desert landscapes framed by changing fall foliage for some of the most interesting pictures you may take this year.
Stay Protected While Road-Tripping
Road trips are a great way to see the sights that Arizona has to offer, get out of the house on a family adventure, and make memories that will last for a lifetime. Viewing the fall foliage can quickly become a yearly tradition that everyone greatly enjoys.
It's fairly easy to plan to go to the same location each year and see how things change from one year to another, or you can plan to visit different destinations throughout the state. There are hundreds of thousands of acres of wilderness to explore throughout the state of Arizona, so you'll always have something new to explore.
Any road trip you embark on will require affordable car insurance. Speak to your Oasis Insurance agent by calling 800-330-5190, contact us online, or visit one of our many locations to ensure your coverage is up to date. Then, hit the road to make some exciting memories!