The feeling of cruising over the great American Highway system on two wheels is, for many people, a lifelong love. You should be protected not only by great insurance but also with a high-quality helmet. Whether you prefer to wear a helmet when you ride comes down to your personal taste.
And while there are several reasons it might feel nicer to ride helmet-less, there's just no way around it: you should always wear a helmet. Every single time you sit down on your bike.
If you're unconvinced, here are the facts about helmet usage.
Indeed, Arizona law doesn't place a strong emphasis on motorcycle helmets. Only motorcycle operators and passengers age 17 and below are required to wear them, which comprises a very small percentage of motorcyclists in the state.
The law states that everyone on a motorcycle has to wear protective eyewear, including face shields, glasses, or goggles. The only exception to this law is for motorcycles that have windshields.
Despite the lack of required helmet usage, there are plenty of reasons why wearing one is the smart choice.
The AZDPS website could not be clearer about their stance on motorcycle helmets: "Always wear a helmet! A helmet can save your life if you are involved in a collision." The department also recommends wearing other protective gear like long pants, gloves, and boots, which help protect against road rash in the event of an accident.
As we shall see below, the reasons government offices recommend wearing helmets are strongly backed up by data.
The numbers speak for themselves. AZDPS reports that half of all fatalities among motorcycle riders in a recent survey were among those not wearing a helmet. This correlates with a 2018 report by the IIHS, which found similar results nationwide.
The false sense of security as you're cruising down the road can be upended in an instant by a careless or drunk driver, mechanical failure, or variable conditions. Asphalt is hard and unforgiving, and when the unexpected occurs, you simply will not be able to control how your body hits the ground. A helmet serves as a much-needed safety device so that your skull doesn't serve as your airbag.
As rewarding as it is, every motorcyclist must always be aware that there's no more dangerous way to travel. In the year 2017, 5,172 motorcycle-related deaths occurred in the United States. The National Highway Traffic Safety Administration released a staggering estimate: that wearing helmets saved 1,872 motorcyclists' lives in the same year. That means that, without helmets, the death toll could have been nearly 40% higher.
If everyone involved had worn helmets, the administration estimates that 749 motorcyclists would still be alive. When riders wear helmets, tragedies drop dramatically, taxpayers spend less, and the road becomes a safer place.
In 2012, the Government Accountability Office (GAO) released a report that included information on motorcycle fatalities. In it, their research indicated that requiring all motorcyclists to wear helmets was the only effective strategy for decreasing the number of motorcycle-related deaths.
This claim bears out when looking at the data from different states, according to SafeRoads.org. In 2017, states without universal helmet laws saw ten times as many deaths as those with universal helmet laws (1,777 deaths without helmet laws versus 170 deaths with helmet laws, respectively).
To sum it up in a single figure, motorcyclists involved in an accident are 28 times more likely to be killed than those in a passenger car.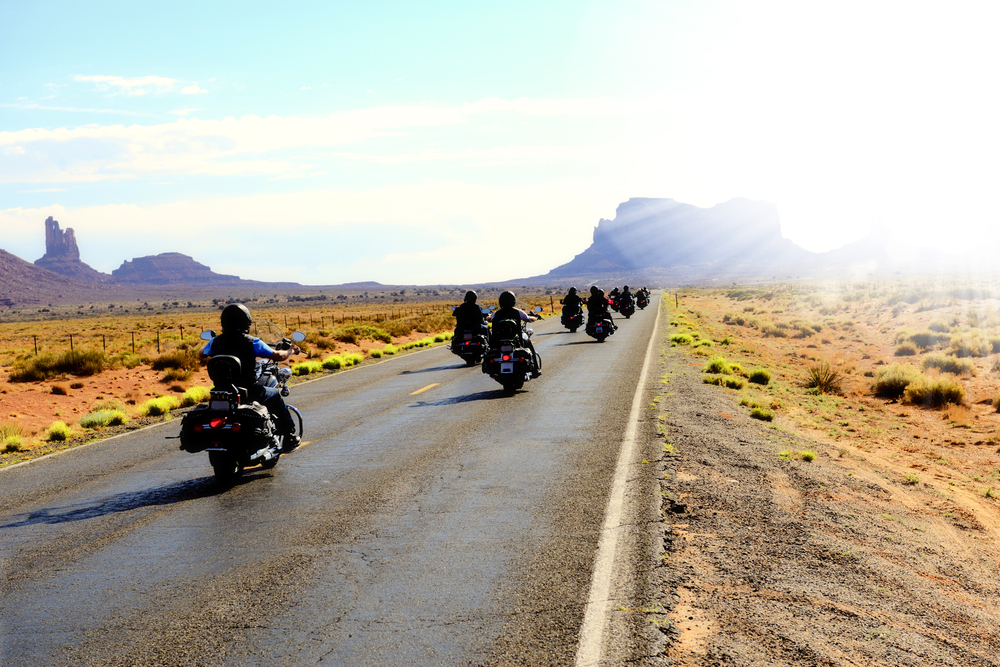 Health care costs drop dramatically with helmet usage as well. According to SafeRoads.org, a study found that motorcycle accidents result in $12.9 billion in economic costs. Even more astounding is the finding that they result in $66 billion in societal harm. Motorcycle helmets prevent an estimated $17 billion in societal harm each year, with another $8 billion in savings if all motorcycle riders wore helmets.
Note that while other types of vehicle accidents also cost billions in economic impact and societal harm, when it comes to motorcycles, a disproportionately large chunk of both costs stem from deaths and serious injuries.
States that require all riders to wear helmets tend to save society $725 per motorcycle in economic costs. In states without a helmet law, the use of a helmet only saves the economy $198 per registered motorcycle.
Michigan serves as a telling story of the importance of motorcycle helmets. The state used to have a universal helmet requirement but repealed it in 2012. That year, the University of Michigan Transportation Research Institute found that keeping the universal helmet law would have decreased the motorcycle fatality rate by 21%, potentially saving 26 lives.
The repeal went into effect in April 2012. Whereas 98% of motorcyclists involved in accidents had been wearing helmets between April and December of previous years, only 74% were wearing helmets for that time period in 2012.
More data came in from a study detailing the hospitalizations of trauma patients before and after the repeal of the law. Among them, the number of trauma patients with a head injury increased by 14%, and those with a skull fracture rose by 38%. These patients were far likelier to require expensive stays and treatments in the hospital, including stays in intensive care units, neurosurgery, and ventilation.
There's more good news about wearing a helmet: not only does it protect your skull, but it also protects your spine. Researchers studied the cases of victims of motorcycle accidents over a span of five years and found that cervical spine injuries were twice as common among unhelmeted riders than helmeted riders.
While insurers don't offer cheaper insurance to motorcyclists who wear a helmet, preventing injuries in the event of an accident will lower premiums in the future. At Oasis, we offer the best motorcycle insurance Arizona has to offer. Contact us to get a cheap motorcycle insurance quote and hit the open road knowing you're protected against the unexpected.
Find us in cities like Phoenix, AZ; Yuma, AZ; and Tucson, AZ.