If you rent your home, it's important to carry Arizona renters insurance coverage. This insurance will cover your belongings and personal items in case something happens to your home. Renters insurance can cover damage to your property caused by various issues, including many of the accidents and severe weather events that commonly occur in Tucson, Phoenix and surrounding areas.
Homeowners insurance protects your landlord or property owner in the event of damage caused by major incidents like fire or flooding. However, if you aren't carrying renters insurance, your belongings will not be covered. Tucson renters who need coverage must opt to protect their property and possessions with a separate renters insurance policy.
Rental insurance in Tucson is surprisingly cheap. The average annual premium for rental insurance in Arizona is $175 – that means the price to protect your personal belongings and replace them in the event of a catastrophic loss is about one-half cent per day.
Rental policies will typically cover numerous situations, including:
1. Fire Damage
Wildfires are growing increasingly common in the Tucson area, throughout Arizona, and across the west coast. If the area near where you live is affected by a wildfire, you'll likely be told to evacuate with only your most important belongings. Unfortunately, anything that you leave behind could be lost entirely, depending on the path of the specific fire. Cheap renters insurance will cover any belongings that you lose in this type of situation and may even assist you with finding a new place to live if your home is destroyed entirely.
2. Smoke Damage
Fires also cause several other highly damaging effects — one of them being smoke damage to your property and possessions. Smoke can easily damage soft items such as carpeting, clothing, furniture, and paper items like books and art. In some cases, these items can be remediated, but these services are expensive.
Tucson renters insurance will help cover the cost of cleaning your items and restoring them to their original condition if your possessions are damaged by smoke. This may happen after a house fire or after a wildfire goes through your area. An insurance agent can help you decide on the amount of renters insurance you'll need in Tucson.
3. Water Damage
Water damage can happen for several reasons. Severe weather such as hurricanes and tornadoes can cause damage and flooding to your home. Local flash flooding can also cause serious damage to your property and belongings. Also, the process of putting out a fire can cause major water damage.
Flooding is a common issue in the Tucson area. It can occur during either the winter rainy season or the monsoon season. Monsoon season is also impacted by hurricanes on the Pacific coast as they pass over the area.
Water damage has immediate effects, soaking soft items like furniture and carpeting, damaging paper items, and ruining perishables. However, water damage can also cause serious long-term problems by bringing mold, dirt, and mildew into the property. These spores can attach themselves to the walls and floors of the building and can damage any porous items you have. Books, artwork, clothing, carpeting, and more can all be dramatically affected by ongoing water damage.
The individual or group that owns the property that you live in should pay for mold remediation. You should also make sure that your Tucson renters insurance covers water damage and mold damage to your individual property so that you can move out if the issues continue and the landlord does not opt for mold remediation.
4. Storm Damage
Severe storms in Tucson can also create other kinds of damage — breaking windows, caving roofs, or sending tree branches through walls. Affordable renters insurance will help reimburse you for the cost of your damaged items after a storm. This insurance coverage doesn't cover damage to the property itself but will replace things like your electronics, clothing, jewelry, supplies for a hobby, etc.
If you have an especially high-value item, you may want to speak to the insurance agent about adding a specific rider to your policy to cover it. You'll likely have to produce receipts or have the item appraised, but you can purchase additional insurance to protect it if any of these events occur.
5. Vandalism or Theft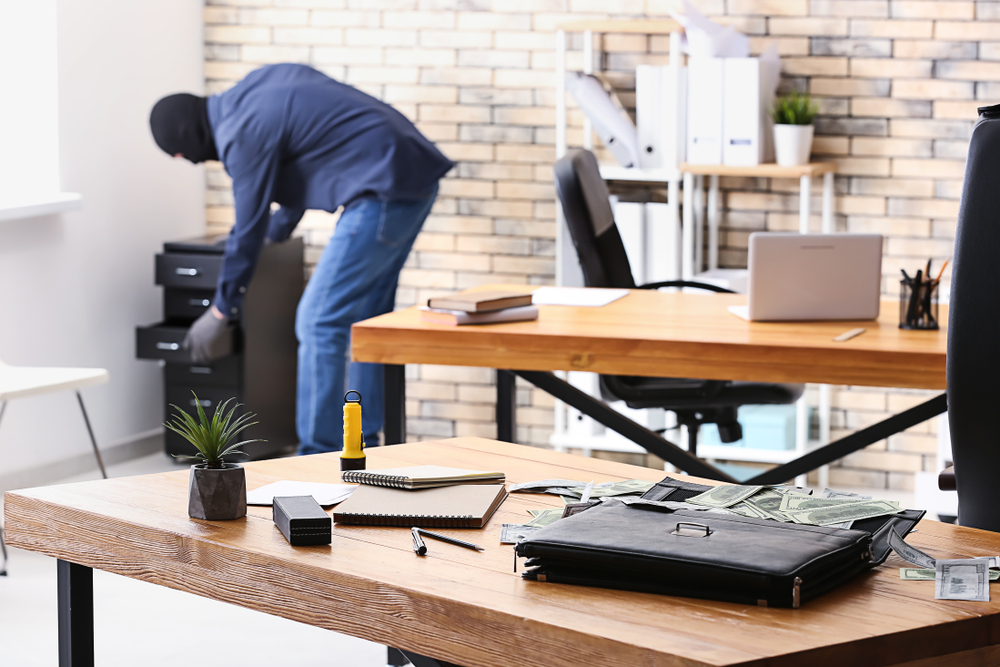 Renters insurance policies can cover your possessions and personal belongings in case of vandalism or theft. For example, if your car is stolen and crashed, your renter's insurance may cover replacing your laptop and bag in the car. If your townhome is broken into while you're away, the police may be unable to help you find your stolen items, but your insurance may cover their cost. Check with your insurance agent to learn more about how your policy covers both theft and vandalism.
Renters Insurance will Cover Damage from Less Common Accidents
Other situations are less common but may still be covered by your renter's insurance policy. While no one wants to experience these events, it's wise to have insurance to cover your losses in case you do. Some less common, but still potentially, damaging events include:
Civil unrest – The past few years have featured unprecedented events throughout the United States. While Tucson has only had a few peaceful protests, it may still be wise to carry renters insurance to protect your possessions.
Vehicle impacts – A vehicle crashing into a home or business is a rare event, but it can cause quite a bit of damage when it does happen. Your Tucson renters insurance will also protect you against this type of situation.
Protect Your Belongings with Tuscon Renters Insurance
Tucson renters do have options for protection against unhappy accidents. It's important to purchase renters insurance before you're dealing with damaged possessions and a serious situation. Reach out to Oasis Insurance today for more information about renters insurance, or get a quick online quote for the amount of insurance you need. You can also visit us at one of our offices or call us at 800-330-5190.