If you live in a rental or store your belongings in an Arizona storage unit, it's important that you understand the basic facts about Arizona renters insurance. This will allow you to make an informed decision about the policy that you purchase so that you can be sure that you have enough insurance coverage to protect yourself.
9 Questions About Arizona Rental Insurance 
There are many questions that are frequently asked about purchasing rental insurance. Let's review a few of them so that you have a better idea about what rental insurance is, what it will cover, and how it can help you.
1. What Does Renters Insurance Cover? 
Arizona renters insurance typically covers damage to your own personal property that is stored in a rental unit that you do not own, theft of your property, and legal liability for events that occur on a property that you don't own. It does not cover any damage to the building or area that you are renting – this would need to be covered by your landlords' insurance policy.
2. How Much Does Arizona Renters Insurance Cost? 
Renters insurance in Arizona costs an average of less than $200 per year (that's about 50 cents a day!). The price of your specific policy will depend on the amount of coverage that you need in order to cover your belongings.
3. How Much Renters Insurance Do I Need? 
As an Arizona renter, you'll need insurance to protect any personal belongings that you'll be storing in an apartment, rental, or storage unit. A skilled insurance agent can help you work through an insurance inventory so that you can determine the total amount of insurance coverage you'll need to carry.
Ideally, you'll want to cover any collectibles, electronics, jewelry, art, or expensive items you own, although that will most likely need a rider on your policy as the typical renters insurance doesn't cover these types of items.
4. Does Renters Insurance in Arizona Cover Pest Infestations? 
Unfortunately, Arizona renters insurance does not typically cover the damage that pests can do to your belongings. If your rental has been infested by mice, rats, roaches, or bedbugs and your belongings have been damaged as a result, you may have to take the issue up with your landlord legally instead. If your property has been infested by pests, document the damage as clearly as possible so that you'll have any information that you need to file a claim in court.
5. Does Renters Insurance Cover Flooding? 
Renters insurance usually covers water damage that has been caused by a broken or damaged pipe within the rental property. It does not cover water damage that is caused by flooding caused by a severe weather event. However, there is a National Flood Insurance program that can help some individuals in the event that they are affected by severe weather and their belongings or property is damaged.
6. Does Arizona Renters Insurance Cover Mold Remediation? 
Arizona renters insurance will only cover mold remediation if the original water damage was caused by a broken pipe or damaged plumbing within the house. It will not cover mold remediation if the water damage occurred as a result of severe weather or a flood in your area. This means that if your town floods due to a municipal water issue or a storm and you experience mold damage, you will not be covered by your renters insurance policy.
7. What Is a Renters Insurance Inventory? 
Before you purchase a renters insurance policy in Arizona, your insurance agent may ask that you take an inventory of your belongings. Typically this is a list of the things that you own that you'd like to insure, as well as any documentation that you have about their current condition or value. If you have purchase receipts, photos, or videos of the items, this information can also be included.

One easy way to take an insurance inventory is to walk through your entire apartment while videoing everything you own. Then you can add any extra information you have about specific items. This information should be given to your insurance agent. You should also store your own copy of these records in a safe location away from the rental property, such as a safe deposit box or secure online storage. This will help make sure that you can gain access to the information even if your apartment is badly damaged.
8. Does Arizona Renters Insurance Cover Issues with Pets? 
If you rent and also have a pet, it's usually wise to purchase renters insurance. If your pet bites a visitor to your home and they incur medical expenses, your Arizona renters insurance should cover their medical bills and help you pay for legal representation if you are sued.
However, insurance companies often employ canine breed restrictions, so be sure to ask your insurance agent if your specific animal will be covered by your policy.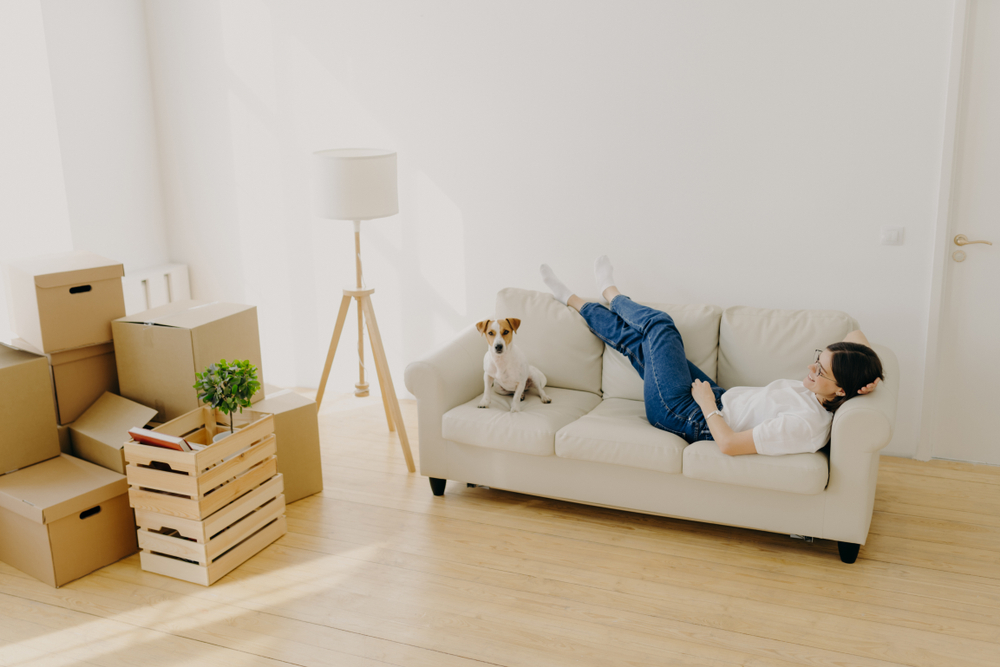 9. Does Renters Insurance Cover My Arizona Storage Unit? 
Renters insurance will cover any belongings that you keep stored in a location that you do not own. This means if you rent an apartment, a storage unit, a workshop, or a garage, you can purchase renters insurance to protect you against financial loss. You'll need to document where you're renting, provide your insurance agent with a copy of your lease, and provide them with an insurance inventory of the items that you're storing.
Find Affordable Renters Insurance in Arizona Today 
Arizona renters insurance is well worth the money. By spending some time learning about what renters insurance does and does not cover, you can be sure that you're fully protected. Reach out to the friendly professionals at Oasis Insurance today to get a quote for rental insurance plans today. Call us at 800-330-5190 or visit one of our Arizona office locations today. We're happy to help you work out a renters insurance plan that's perfectly suited for your individual needs.